If you need an extra monitor for your PC, then you may want to check out these new touchscreen USB sub monitors from SoundGraph, called FingerVu by SoundGraph.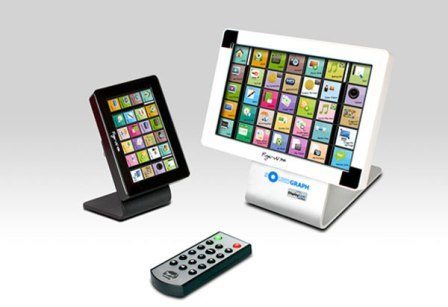 There are two models available. A 4.3-inch model called the FingerVU 436, and a 7-inch model, dubbed the FingerVU 706. Both have a touchscreen interface that allows you to control what you want on the monitors screen.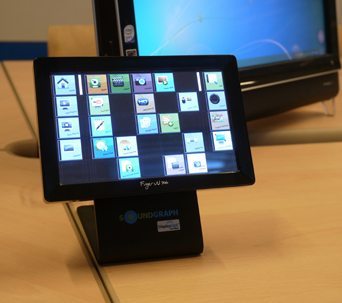 (check out the video below)
The SoundGraph FingerVU touch screen is resistive type touchscreen that detects the pressure on the touch screen, so you can touch it with your finger or a pen. Independent Touch Control to the FingerVU auxiliary monitor is a called "Direct/Independent Touch Control".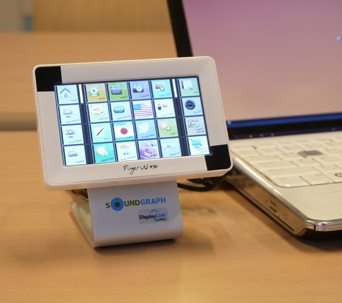 Touch input to the FingerVU monitor will not interrupt mouse movements, keyboard strokes, and current tasks on the main monitor. FingerVU monitors can input and control independently.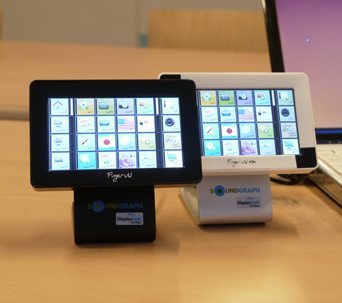 You don't need a mouse or keyboard for FingerVU. You can play media files and use widgets with your finger touch. Enjoy your PC more convenient than other mobile devices. The FingerUI touch control is not just pressing the buttons on the screen. You can touch and drag to scroll the list, jump to next/previous page and drag the touch wheel in clockwise or counter clockwise to adjust volume.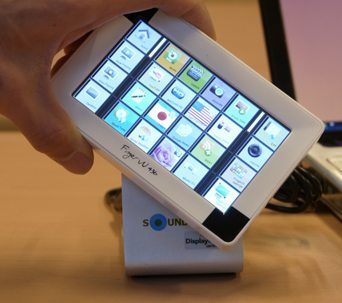 There are many software applications included with the SoundGraph FingerVU monitors, including a Music Module, a Video Module, a Photo Module, YouTube Module, Google News Module, RSS Module, Memo Module (where you can actually draw and write on the screen), Weather Module, System Module, and a Touch Wheel.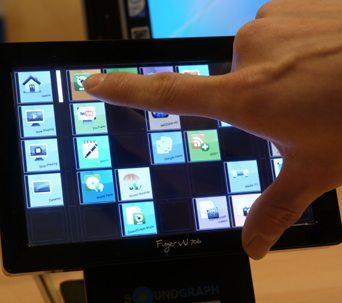 You can easily adjust display horizontally or vertically. The display screen can be set horizontally or vertically depending on your preference. Photos can be viewed and orientated horizontally or vertically.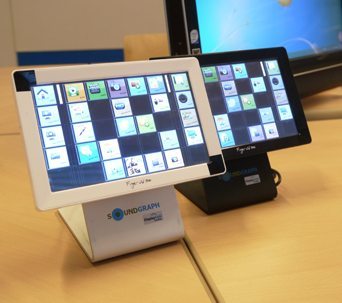 Compared to most secondary monitors in the market, controlled by mouse and keyboard, users can easily loose the focus of work when controls of tasks are moving between main and secondary monitors. FingerVU, an auxiliary monitor with a touch screen, can work independently from the main monitor, and SoundGraph Inc. has developed the technology of touch control independently from the main monitor.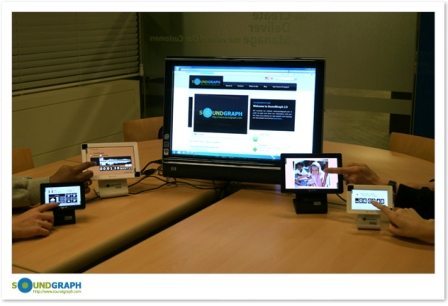 Through FingerVU, you can play media files such as music, video, photo, YouTube, as well as check world weather, world time, and take digital memos, which can work just like a PC, and all the while working independently of your main monitor applications.
Both models are available in black and white and include a remote. The 4.3-inch FingerVU 436 is available for $129 and the 7-inch FingerVU 706 is available for $179.(www.soundgraph.com)