AT&T and Sling have finally come to terms on a 3G version of the video streaming product, SlingPlayer Mobile for iPhone.  Prior to that, AT&T was only offering the app to work over Wifi due to bandwidth concerns.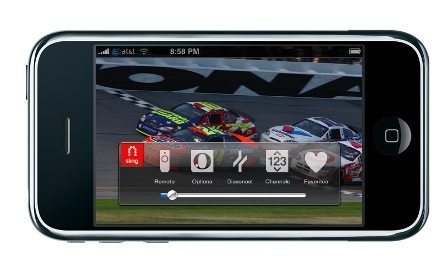 During these intervening months, SlingMedia has developed a 3G optimized version of SlingPlayer Mobile that AT&T has been testing since mid-December. Sling's well-written code coupled with AT&T loosening grip on the application requirements for its 3G network has lead to success as AT&T announced today that it has given the rubber stamp of approval to Sling's 3G mobile app. No word on when this 3G version will hit the App store.
Here's AT&T's Press release:
AT&T and Sling Media Collaborate on SlingPlayer Mobile app for 3G Mobile Broadband Network
SlingPlayer Mobile app optimized to conserve wireless spectrum
DALLAS, Feb. 4 /PRNewswire-FirstCall/ — AT&T* today announced that its 3G mobile broadband network will support Sling Media, Inc.'s SlingPlayer Mobile™ app.
Sling Media, a wholly owned subsidiary of EchoStar Corporation (Nasdaq: SATS), originally developed its wireless app to make efficient use of 3G network bandwidth – and to conserve the finite wireless spectrum available to the wireless industry. Since mid December 2009, AT&T has been testing the app and has recently notified Sling Media — as well as Apple – that the optimized app can run on its 3G network.  The SlingPlayer Mobile app already is available for use today on AT&T's Wi-Fi network, the nation's largest with more than 20,000 hotspots.
[adsense]
"Just as we've worked with Sling Media in this instance, we look forward to collaborating with other developers so that mobile customers can access a wider, more bandwidth-sensitive, and powerful range of applications in the future," said Ralph de la Vega, president and CEO, AT&T Mobility and Consumer Markets. "Collaboration with developers like Sling Media ensures that all apps are optimized for our 3G network to conserve wireless spectrum and reduce the risk that an app will cause such extreme levels of congestion that they disrupt the experience of other wireless customers. Our focus continues to be on delivering the nation's most advanced mobile broadband experience and giving our customers the widest possible array of mobile applications."
"We're delighted with AT&T's decision to approve the SlingPlayer Mobile app on their 3G network," said John Gilmore, senior vice president and general manager at Sling Media.  "SlingPlayer Mobile on AT&T's 3G network gives customers the best experience possible for watching their home TV while on the go."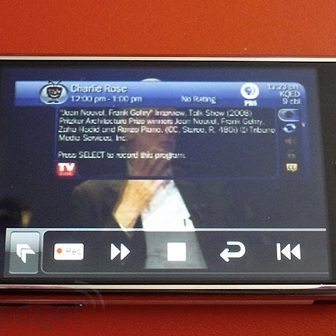 AT&T will provide developers with wireless network optimization requirements for video and other applications by the end of the first quarter via its AT&T Developers Program website (http://developer.att.com).
AT&T's announcement today further demonstrates its commitment to fostering the development of a wide range of mobile applications for smartphones, quick-messaging devices and other mobile devices.  In January, AT&T hosted its fourth annual Developers Summit, where it announced a range of initiatives to support app development