The Solar Powered Bathroom Scales allow you to check your body weight at any time without fear of draining the batteries or the annoyance of finding replacement ones. The scales have been designed to be used anywhere in the house, either powered by daylight or by a light bulb's light.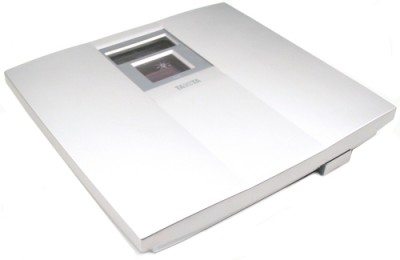 The Solar Powered Bathroom Scales have been created by Tanita, they electronically calculate your weight and display it digitally on a large LCD screen on the device. The scales have been finished with a rust resistant silver coloured coating so they are fine to use straight after a shower or bath, and are fine to be kept in a bathroom. The scales do come with feet to allow them to be used on a carpet as well as on a flat and smooth flooring.
The Solar Powered Bathroom Scales are powered through a compact solar panel. Ideally they should be powered by the natural light levels in a room, so placing them in a sunny spot would be advised. They will work from the light provided by a light bulb, though a bright bulb is recommended for this (100 watt strength or equivalent).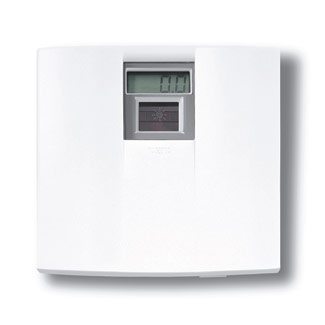 The solar scales can display the weight measurement in either pounds (lb) or kilograms (kg) and they have a maximum weight capacity of 150kg/330lb (23st 8lb). The weight is displayed as 1/2 pound increments between 4 to 200lb, then as 1.0 pound increments for between 200-330lb. The scales can be quickly reset with a toe tap. The scales measure  48.3cm x 38cm x 10.1cm (19in x 15in x 4in) so should not take up too much space in a bathroom.