Austrian firm Emporia has launched two large-button devices aimed at people that struggle with the small buttons and displays on modern handsets.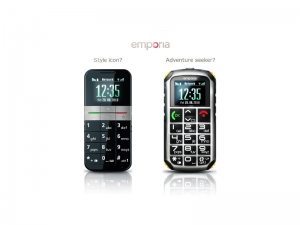 The phones are intended to help the dexterously challenged and naturally keep fuss to a minimum. To that end, the first of the devices to launch will be the Elegance,which will arrive packing a 1.8-inch OLED display, extra loud speaker, text capability and will play nicely with hearing aids. It's also said to have "intuitive menu navigation", and will include a leather case and a dovetail belt clip.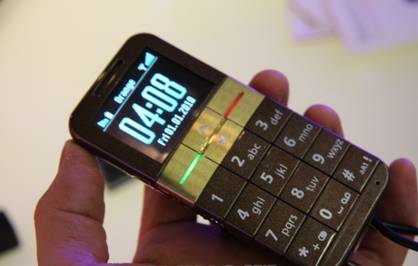 Following closely will be the Solid, which will feature the same OLED display as the Elegance, and as the name suggests, is designed to be a bit tougher than the rest of the range in resisting everyday grime like dirt and water. It's enhanced protection phone body makes it very suitable for outdoor activities or people who work in tough environment. The vibrating motor is also made stronger to avoid miss call or sms messages. Emporia Solid will be available in Q3 this year.
[adsense]
"emporia ELEGANCE is aimed at people who have experience of life, are style-conscious and display a sense of aesthetics and elegance," says Eveline Pupeter-Fellner, the Managing Director of emporia Telecom. "People who enjoy life will find an ideal partner in emporia ELEGANCE."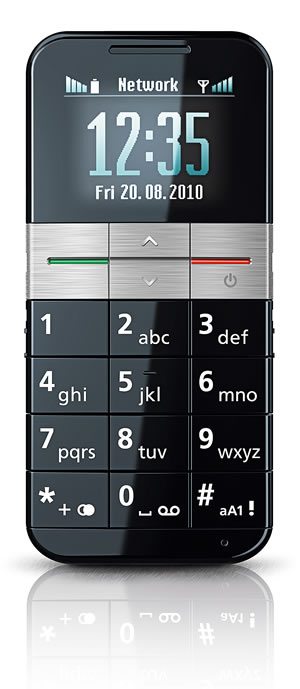 Both handsets offer around 3 hours talk time, and about 12 days on standby, and both are set for a Spring launch. The Elegance will be the cheaper of the two at US$175 and due to release in Q2 2010, while the Solid will come in a little more expensive with a retail price of US$275, and a release date of Q3 2010.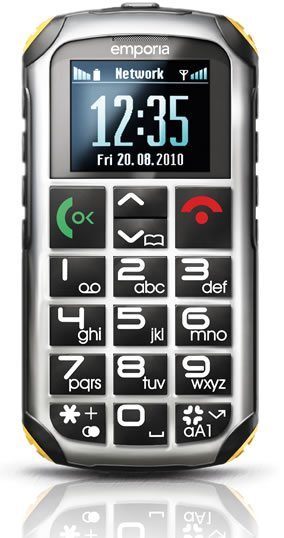 There aren't too many phones launched with extra large buttons and high contrast screens aimed at the older generation, so we applaud the more stylish approach to a largely ignored market. (http://www.emporialife.co.uk/)