French handset maker Sagem, along with Puma, a popular sports brand, has introduced the all new Puma phone at the ongoing Mobile World Congress 2010. Unlike any other smartphone, this 2.8-inch QVGA TFT display bearing phone proudly features a solar panel on its back which enables it to get charged by sun rays. You will be rewarded to use this solar phone. Charging your phone in the sun will give you points that could be redeemed in Puma Store for merchandise.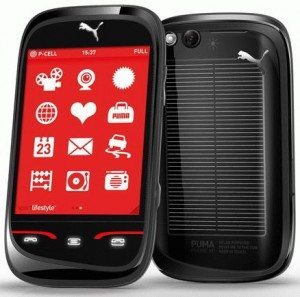 Clad with 2.8-inch capacitive TFT touchscreen, the Puma phone supports 240×320 pixel resolution. This smartphone has the 'Puma' OS – not a different one but customized with Puma branding. Apart from that, this phone also bridges sports equipment support for features like Analogue Stopwatch, Pedometer, Yachting Compass, GPS run tracker and GPS bike Speedo. We think these are a bunch of neat addons to keep track of information during adventure sports. Location awareness is supported by AGPS and support for geotagging is added.
[adsense]
The Puma phone, which is 3G ready, has a 3.2 megapixel LED Flash bearing camera and a secondary camera in the front panel for video chat. This phone has 'Open Internet browser', Bluetooth, FM Radio and motion sensor with auto display rotation. The cheekiness of this phone continues with some playful applications like Icon Messaging, Sarcastic Calculator, Scratching Turnable, Easy Peasy video calls and Tell it like it is.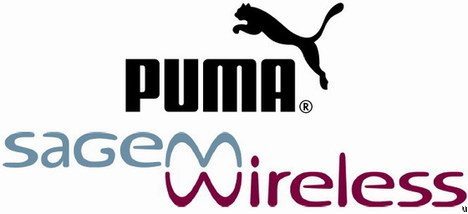 Powered by Li-Ion 880 mAh battery, this phone offers 4 hours of talk time on 3G and 5 hours on 2G mode. The company will bundle a microSD memory card and along with the other standard things in an eco-friendly box.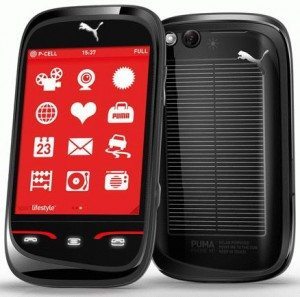 The Puma phone would be launched in the European market and Puma Online Stores in April this year. Other markets will get to see this phone after that. As of now, Puma hasn't announced the price of the Puma phone. (http://pumaphone.com)