The FlexibleLove Chair is constructed almost entirely from recycled cardboard and recycled wood waste, and can expand to hold up to 16 people. Its accordion and honeycomb structure allow it to be stretched and folded into a many shapes and lengths, and its strong as well.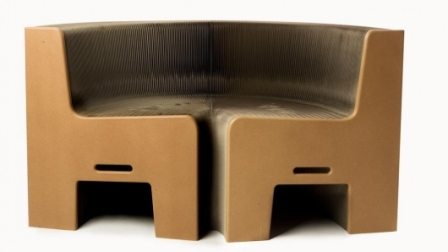 Made from almost entirely recycled cardboard, the body weight of those seated on the FlexibleLove Chair is divided evenly between the hundreds of cells contained in the chair.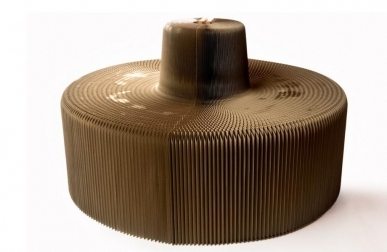 The FlexibleLove was designed by Chise Chiu, a young designer from Taiwan. He discovered a factory in suburban Taipei that made honeycomb-structured pieces of recycled paper. This gave him the idea that the qualities of rigid honeycomb-structured cardboard could be used to create flexible furniture. His name, 'FlexibleLove', was derived from the concept of a 'flexible love-seat' – that is, seating that can hold up to sixteen people simply by altering its shape and length.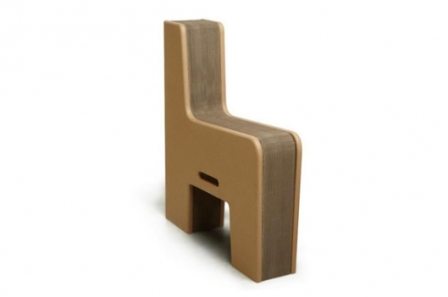 When the FlexibleLove chair is first used, about two millimeters (about 1/10th of an inch) will bend, but these marks across the surface will eventually level off, leaving a velvet-like appearance. It is also recommended that the chair be folded regularly to minimize the signs of use, and moistening the surface slightly before folding will also help to achieve a better look.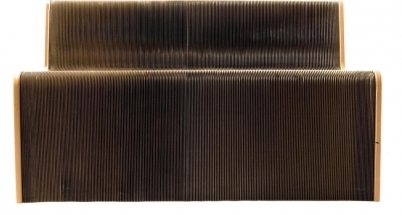 As the name suggests, the FlexibleLove model 8 can accommodate up to eight people. When folded it measures 25 x 21.8 x 5.1 inches and it stretches to 25 x 21.8 x 140.4 inches. It can support weight up to 2116.44 pounds (averaging out at about 264 pounds per person) and weighs 28.66 pounds.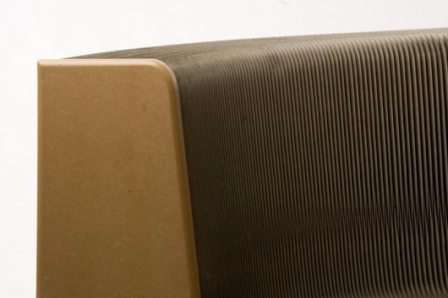 The FlexibleLove model 16 will seat up to 16 people and when folded measures 25 x 21.8 x 8.8 inches. Weighing 55.12 pounds, it can be stretched to a length of 280.8 inches and will support body weight of up to 4232.87 pounds.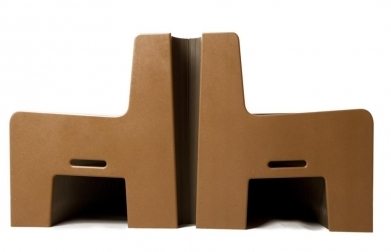 Currently available for sale in the U.K from FlexibleLove UK, the model 8 is priced at US$347, and the model 16 is priced at US$615.  (www.flexibleLoveuk.co.uk/)
Publised on: Feb 19 2010