Previously, we've seen the HTC Incredible that will be allegedly hitting the Verizon network soon.  Several clearer, better-lit images of the upcoming handset have just been leaked today, although noticeably with the lack of the strangely contoured back panel.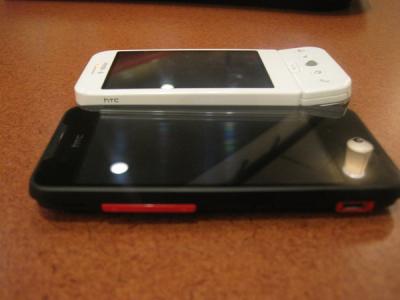 According to previously leaked evidence, The HTC Incredible is running on the speedy Snapdragon CPU, Android 2.1 with Sense UI, and 256MB of memory.  The phone also seems to have an optical pointer, as well as dual LED camera flashes.  Lastly, the display is rumored to be either a 3.5-inch or 3.7-inch with WVGA resolution (unconfirmed, but possibly AMOLED-based).
As you can see, the red accents are still visible, although we're not positive that they'll make it to production, since given the Incredible's high-end status, the scarlet bits may just be a bit over the top.
Via : Slash Gear