Cirago is introducing the CiragoTV Platinum CMC2000 Series Multimedia Center that records, streams, stores and plays all popular, digital media files in 720p or 1080i.
The CiragoTV Platinum delivers a comprehensive multimedia experience in a sleek and compact device. When connected to an HDTV, users can play movies, music and photos stored on the built-in storage, network connected devices, attached USB devices and memory cards. The CiragoTV Platinum has HDMI, composite and component outputs, making it compatible with all old and new TVs.

The CiragoTV Platinum can record TV shows or video from any device like a VCR or cable box that has AV output. Recorded programs can be stored on the internal hard drive or an attached USB device. Recordings can be scheduled, edited and time shifted. A 1TB hard drive can store up to 1000 hours of recorded programs.
"We researched on what features are most important to the media center enthusiasts showed that a NAS was a critical feature in a media center. The CiragoTV Platinum functions as a network-attached storage, which provides the convenience of two-way communication between the multimedia center, computers or other devices on a local network," says Stan Lim, General Manager of Cirago.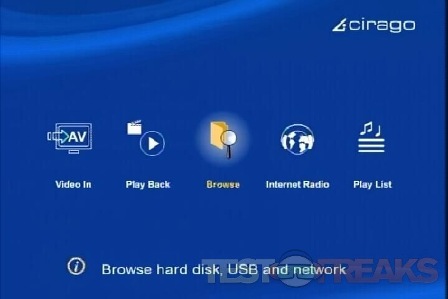 "In addition, media files stored on a computer can be streamed to the CiragoTV CMC2000 and enjoyed on your TV. Users can also access any content stored on the CiragoTV Platinum from other computers on the local network, eliminating the need to connect the media player directly to a computer. Both wired and wireless network connections are supported. Finally, users can enjoy listening to their choice of Internet radio stations through the CiragoTV Platinum. It allows users to sort by station and genre, and save favorite stations for quick access at a later time."
[adsense]
The CiragoTV Platinum is a compact and powerful device that offers a rich set of features to bring personal digital media to the big screen. Novice and advanced users alike will appreciate the intuitive, multi-language interface. The CiragoTV Platinum will be available in the first quarter 2010 in 500GB and 1TB capacities, with higher capacities to follow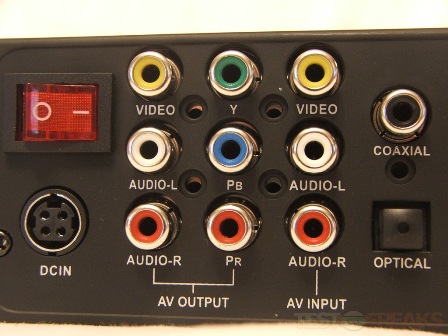 Here are some key features of the new CMC2000 Platinum edition:
One button and scheduled recording in MPG format, from cable/satellite boxes through the AV input.  Time shifting function (pause)
Video Playback supporting VOB, IFO, MPG 1/2, AVI MPG-4, DAT and Mpeg-2 TS: up to 1080i
Music playback of mp3, OGG and unprotected WMA
Photo supports JPEG and BMP
Card reader support of SD/MMC/MS/MS pro
Works as portable hard disk using USB 2.0
Network via ethernet & Wlan streaming playback and NAS.
Internet radio
Built-in HDMI interface
Either 500MB or 1TB hard drive (mine came with 500MB)
S/PDIF Output
Ethernet lan port or optional wireless USB adapter.
Website: http://www.cirago.com
First Generation CiragoTV CMC1000
Published on March 16, 2010