On April 3rd, iPad will be released to market, and with it the hopes that the print industry can be revolutionized. The Wall Street Journal is banking on the device, and leaked pricing from sources close to the paper shows a $17.99 monthly subscription fee for the newspaper.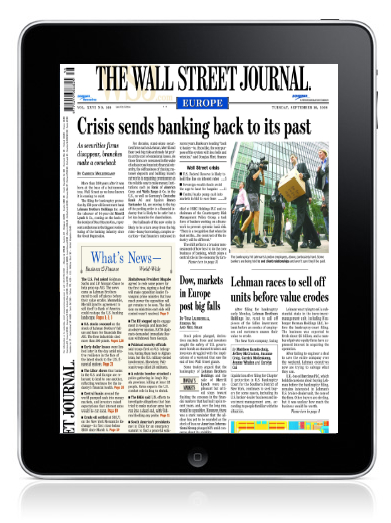 Magazines are also prepping iPad versions of their publications, including Esquire, who will include video content with their digital issue for $2.99 (two dollars cheaper than the print version), and Men's Health, which matches the newsstand price at $4.99.
With the fall of print media sales, investors see a bright future for online newspapers.  Most don't think "print" will completely go away, but it's obvious that accessing news content from the web will dominate news media going forward.
Published on March 29, 2010