Cowon has posted their new J3 PMP directly onto their website. The J3 will feature a slick 3.3-inch AMOLED touchscreen with accelerometer, complimented by tactile-like buttons for  frequently-accessed features and the standard fast-forward/rewind and volume controls.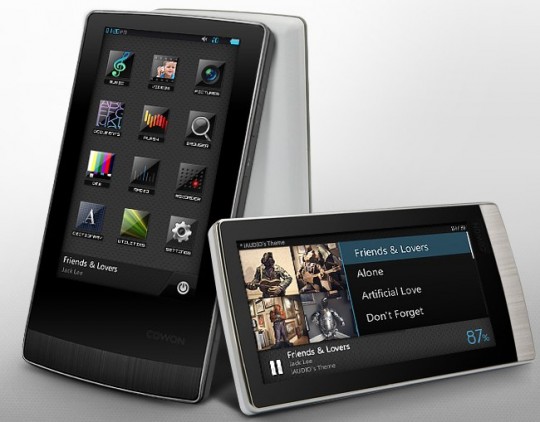 Available in either 4, 8, 16 or 32GB, the J3 comes packed with Bluetooth, JetEffects effects 3.0 technology for an improved audible experience, and a TV output line. The default storage size is expandable via the microSD slot.
The unit is compatible with a whole host of file types including  MP3, WMA, OGG, FLAC, APE and WAV for audio and DivX, XviD and WMV for video.
The battery capabilities will allow you to enjoy 64 hours of continuous audio playback or 11 hours of video. The J3's weight of 76 grams is rather modest and considering the 3.3-inch display, the player's dimensions (106.5 x 56 x 9.9 mm) just make the mark.
South Koreans will be fortunate enough to get their hands on the device at the end of the month, but the rest of us are yet to receive an official release date. (http://product.cowon.com, www.cowonamerica.com)
Published on March 31, 2010