GPS Angel has announced the new V4 Red Light Camera and Speed Camera warning system with an integrated rechargeable lithium ion battery option. This compact, cordless device uses advanced SiRF Star III GPS satellite technology to map the vehicle's current position against an on-board database of over 6,000 known red light camera and speed camera locations. When approaching one of these high risk intersections, GPS Angel will automatically alert the driver through a series of visual and audible alerts.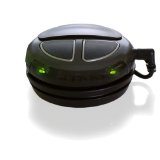 Unlike competitive products that charge monthly fees, GPS Angel offers unlimited free access to the database. Simply plug the USB cord into your PC and download the updates from the Internet. Drivers can search and browse this extensive list of camera locations online at www.gpsangel.com. In addition to the database, users can set up Personal Location Alerts that warn the driver when they are speeding in areas such as school zones, playgrounds, parks or any other predetermined locations. Unlike radar detectors, the GPS Angel is 100% legal throughout North America. It comes ready to use straight out of the box, with no installation required, and its cordless design integrates seamlessly with your dashboard.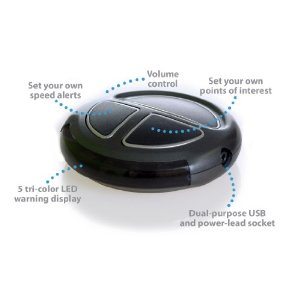 "What a lot of consumers are unaware of is that the red light cameras are strategically placed in high-risk accident areas" said Bryn Jenkins, Chief Operating Officer for GPS Angel. "GPS Angel uses cutting-edge GPS satellite technology to alert users when approaching these intersections to encourage them to exercise extreme caution. Not only will the GPS Angel help you be a better driver but it will also help consumers avoid expensive traffic fines and protect their license."
The GPS Angel V4 with rechargeable battery is available now for an MSRP of $129 through Amazon, Fry's, JC Whitney, and other select retailers. For a full list or to buy direct, visit www.gpsangel.com.
"Predecessor to the V4"