Nuo Tech, LLC, designers of technology cases for today's fashionistas and mobile professionals, announces the availability of its eco-friendly line of totes, sleeves and messenger bags that ease airline travel and protect netbooks, laptops and other mobile gadgets. The complete collection includes Nuo-branded messenger bags and sleeves, as well as a fashion line designed by Kailo Chic that includes smartphone pouches, netbook and laptop sleeves, messengers and totes.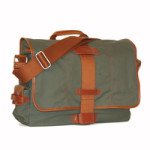 Cases start at $19.99 and all Nuo and Kailo Chic products purchased at shopnuo.com the week of Earth Day (April 19-26) will receive a 20 percent discount in celebration of the 20th Anniversary of Earth Day.
The Nuo Tech environmentally-friendly collection is constructed of eco-friendly materials such as water and vegetable-based dyed cotton/canvas and synthetic leather materials. The materials do not contain harmful AZO dyes or PVC and are RoHS compliant (Restriction of Hazardous Substances).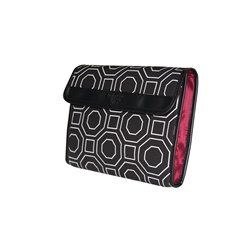 Nuo Tech cases are best known for their durable construction and smart functionality. For example, the netbook sleeves can be used alone or for added protection, slipped inside another larger bag. Adding international fashion designer, Kailo Chic's flare to their case collections has resulted in Nuo being able to provide the best of two worlds to its customers – technology protection and stylish accessories that fit our mobile lifestyles whether at work or play.
The checkpoint friendly design of the 10 inch sleeves allows your netbook, Kindle DX or iPad to stay in the sleeve and protected through airport security. The horizontal oriented Nuo Canvas Messenger Bag is lightweight and rugged with urban styling, has a unisex color palette, and fits most 17 inch laptops. The line also includes several options that accommodate a MacBook Pro 15 or 15.6 inch PC laptop including the just launched Vertical Canvas Messenger Bag.
"It is a wonderful feeling to know that not only are we creating a line of mobile tech cases that women love to carry, but we are being friendly to the environment at the same time," commented Kara Whitten, founder and owner of Kailo Chic.
The Collection is now available at Nuo's online store at www.shopnuo.com as well as Dell.com, eBags.com, Kohls.com, and both in-store and online at Staples and Office Max.
About Nuo's Green Initiative
Nuo Tech is committed to helping protect people, natural resources and the world in which we live by incorporating green, eco-friendly initiatives across the company and with its external partners. Nuo's commitment to green alternatives and sustainability encompasses product design, packaging, sourcing, operating and manufacturing practices. Examples include utilizing PVC-free materials, cotton-canvas materials, use of water and vegetable-based dyes, partially recycled polyester, recyclable plastic and nickel-free metal, making the production of the bags healthier and less harmful to the environment. Nuo is conducting a comprehensive Eco-Friendly Initiative and review of its suppliers in order to find ways to reduce our environmental impact through the reduction and the use of eco-friendly and more sustainable materials and processes.
About Nuo Tech, LLC
Nuo is a mobile lifestyle brand that specializes in designing and delivering carrying cases and accessories for laptops, mobile/smart phones, gaming, travel and other mobile technology products. Nuo creates products that are innovative, durable and functional, while adding fashion and personal style to every design. We are committed to corporate sustainability and eco-friendly business practices. Regardless of your interests, profession, aspirations or mobile lifestyle needs, our business is protecting your assets. For more information visit nuo-tech.com.
About Kailo Chic
Kara Whitten, the Austin, Texas based designer behind Kailo Chic started her career as a Chemical Engineer but quickly realized that she wanted to pursue something more creative and entrepreneurial. In 2005 Kara created her first handbag. Combined with her passion for sewing (acquired during her high school theatre costume work) and her engineering background, a new business was born – Kailo Chic. She continues to combine her natural creativity and engineering practicality to merge fashion and function in all her handbag and accessory designs. Today Kara is branching out into other areas of fashion and now offers a wide range of designer pieces including handbags, jewelry, and accessories. Her products can be found in many boutiques both within the U.S. and internationally.