Built around the 1GHz Tegra 2 SOC processor, the 11.2-inch ICD (Innovative Converged Devices), Gemini packs many more features than Apple's new iPad. And with its slick appearance and fast engine, I could see this as a viable competitor to Apple's latest offering.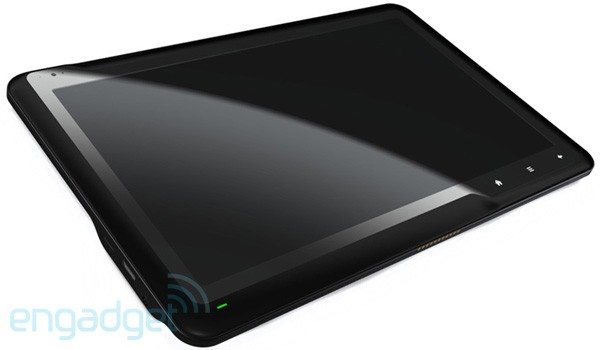 The Gemini plays 1080p video wonderfully, complimented with 3G connection that allows cellular voice calls. It also includes a user-replaceable 40Wh battery, an SD card reader, FM radio, GPS, 802.11n WiFi, Bluetooth, MicroUSB connectivity to PCs and USB peripherals, stereo speakers, and dual webcams — a 2 megapixel front-facing unit and a 5 megapixel autofocusing snapper on the back.
Multitouch displays will be available for the Gemini in both resistive and capacitive versions, with 1,366 x 768 resolution and a snappy Android OS with Flash. Supposedly, the company is already talking with UK mobile carriers and anticipating a launch in August. The price should be comparable to an entry-level iPad, so expect to see this thing for around $500. The U.S. market may also see the Gemini shortly after launch.
(www.convergeddevices.net/)