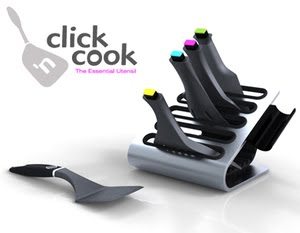 The Click n' Cook is a modular spatula system that keeps all your essential utensils in one easy place. The set features a stainless steel storage block, a sturdy ergonomic handle, and five detachable spatula heads:
Classic flat spatula
Long flexible slotted spatula (for cooking fish)
Extra-wide slotted spatula (for flipping burgers)
Flexible mixer (for mixing batter)
Slotted spoon (for stirring pasta)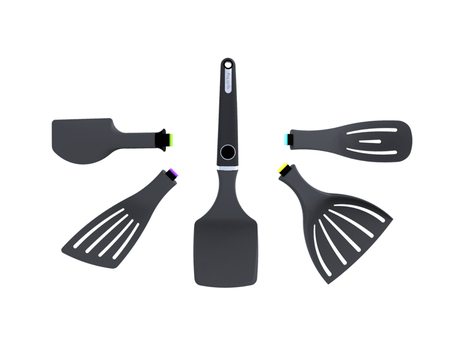 Operation is easy. You snap the handle in the appropriate spatula head when its in the block. It has a release button to release each module when your cooking task is complete. Click 'n Cook is sleek, functional and right at home on your counter top, and its small footprint takes up little countertop real estate.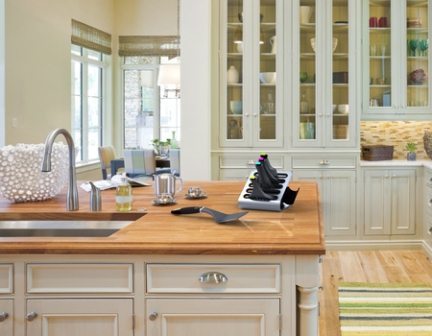 Available shortly from Quirky at around $32.
(www.clickncook.net, www.quirky.com)