Stereo Wakeski Co. has taken the big-air stunts and style of wakeboarding behind powerboats to new heights with the introduction of twin tip, rockered skis made for jumping and spinning off of wakes and water-based terrain park features. The design features an exclusive three-stage rocker profile with upward curving front and back tips for agility and a stable platform underfoot.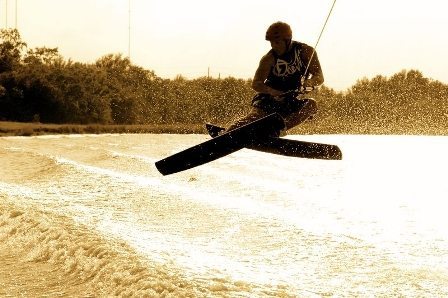 The wakeski concept was the brainchild of Jens-Martin Johnsrud, 26, a former member of the Norwegian national water ski team, who moved to the mountains to go to university and became a fan of twin tip snow skis that allowed him to perform the same tricks as snowboarders but on a bigger scale. Jens-Martin created his first wakeski prototype in 2006 and was a finalist on a national entrepreneurial reality show in Norway called The Creator that helped launched the new sport.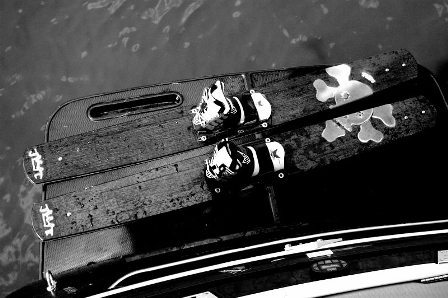 The 2010 Stereo collection, now available in the U.S., features two models: the Standard (Suggested Retail: $399), an easy to maneuver freestyle ski designed for pulling off stylish and technical moves; and the Standard Park Edition ($449), made with super durable materials for grinding and spinning off of terrain park surfaces.

Both ski models are designed with 3-stage rocker for stability and pop, fiberglass cables within the edges to resist wear from hard impacts and retain flex, and a double-wrapped Monocoque fiberglass construction for durability. The Standard features an all-new Nexus base that minimizes weight. The Park Edition comes with an advanced UMHW base made of extremely tough polyethylene material that offers low friction and high wear resistance.

Unlike decades-old trick water skis that had the ski-ability of lunch trays, wakeskis are super stable and fun for beginners to expert riders whether riding forwards or backwards. Due to the longer platform and the use of rocker technology, wakeskiers can pop harder, jump higher, and maintain control.
Published on April 21, 2010