Mobile phone manufacturer Samsung and Yahoo have signed a deal which will make Yahoo search the default search engine on all Samsung mobile phones going forward. This will also include Samsung smartphones which are powered by Google's Android OS, surprisingly.
As well as bringing Yahoo search as the default search engine, Samsung will also be including a number of Yahoo applications in their mobile phones, which include Yahoo Mail, Yahoo News and Yahoo maps.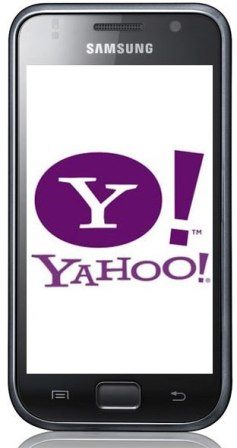 No details have been released on the terms of the deal, although it is suspected that Yahoo is paying Samsung a considerable amount of money to have Yahoo as the default search engine.
Yahoo search will become the official search provider for Samsung mobile phones in May 2010, so this will probably include the upcoming Samsung Galaxy S, which is powered by Google's Android OS.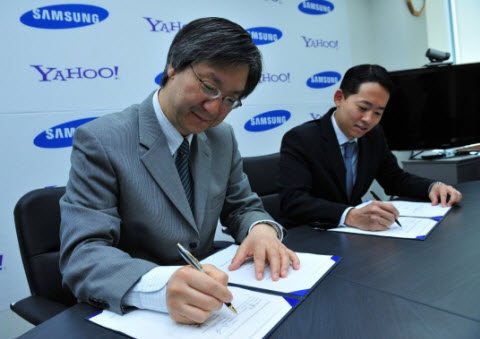 Yahoo and Samsung held a press conference recently where they announced and signed a contract that will make Yahoo the official search provider on all Samsung phones in the future – whether they be running Android, Bada or anything else. The "strategic global partnership" includes search, but also Yahoo apps like Yahoo Mail, Yahoo News, Yahoo Maps, etc.
The deal will begin in May 2010, with all new devices shipping with Yahoo experience preloaded. Obviously, Samsung's upcoming Android superphone, the Samsung Galaxy S, is a pretty interesting Android phone that a lot of people have their eyes on and unless it secretly is released in the next four days, it looks like it'll be included in this new deal.
Kenny Lee, Samsung VP of Content Planning, says:
"We want to provide our customers with the best possible services designed to enhance their mobile experience. Our relationship with Yahoo! continues to grow and benefit our global consumer base, who wants access popular Yahoo! services from their Samsung phone."
Published on April 29, 2010