Garmin's new waterproof Approach G3 (2.6 inch screen) and G5 (3.0 inch screen) come preloaded with 1,250 courses and by capturing intimate detail of every round, they aid in club selection by detailing distance to the pin or the best position to land the ideal approach shot. You'll already have assigned a club to each shot, so you'll know your average yardage per club, the distance and position of every bunker.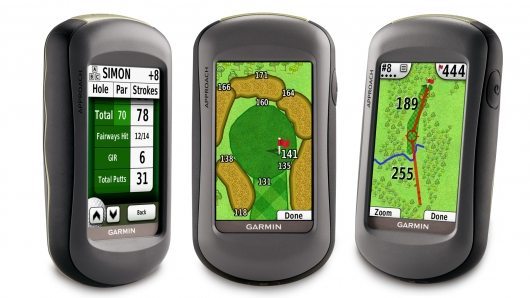 The waterproof Approach series feature a touchscreen color display, which offers two simple options. The Play and Preview options enable golfers to see detailed course maps with precise distance information from their current location to any position on the hole using Touch-Targeting. As the golfer moves about the course, the Approach continuously updates their position and distances to each target. During the course of play, the touchscreen interface also helps golfers decide the best tactic to use to get that perfect shot.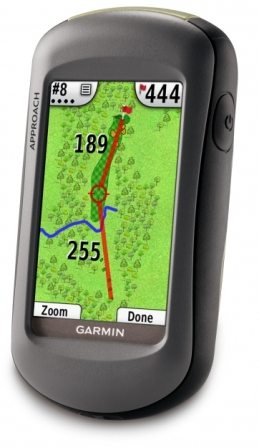 Another concern for players is the fairway bunker.  A single tap on the map will show golfers how much club they need to carry it, or how little they need if laying up. For good course management golfers can drag their finger across the map screen to give them the precise distance of their ideal approach shot. To check the pin position, simply touch the top corner of the screen and golfers can reposition the flag to correspond with the day's placement.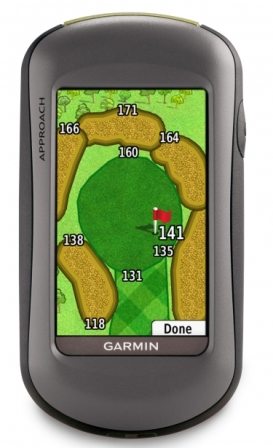 The new Garmin Approach series makes it easy to measure the distance of your shot or keep score for your group using the intuitive touchscreen digital scorecard. The Approach even lets golfers preview any of the 1,250 preloaded courses to ensure they are never ill-equipped to meet the challenges of unfamiliar courses. The preloaded courses, complete with detailed vector mapping is unlike anything used before on a golf course.  It can save time while eliminating setup complications and computer frustrations.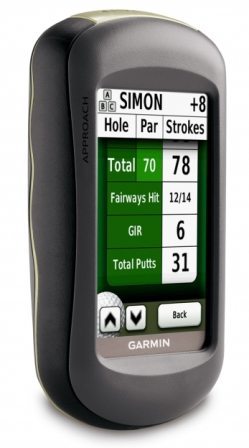 Golfers can check the Garmin web site to see if their course is among the 1,250 already available. Additional courses will be made available for download at regular intervals throughout 2010, giving golfers the latest set of courses in one downloadable update, and all free of charge.
Garmin Approach G5
Garmin Approach G3
Published on May 10, 2010