There's an upcoming Toshiba notebook that's gunning for the title of "world's lightest 13-inch laptop,"  along with some innovative new battery and cooling technology to boot.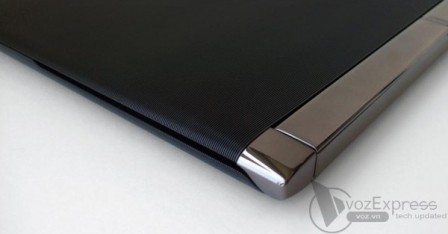 The as-yet-unnamed notebook will come with the choice of a Core i3, i5 or i7 CPU that works in tandem with a brand new CPU cooling technology dubbed "Blaze Mountain." In addition, a battery will be integrated into the device called the Super Charged Ion Battery that promises to charge to 100 percent capacity in a little over ten minutes.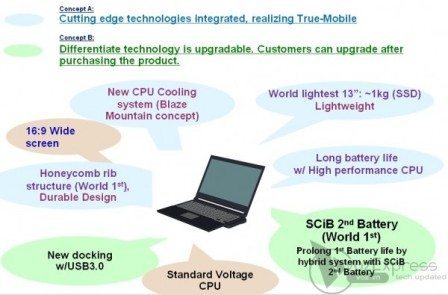 Other specs include a 16:9 display, USB 3.0 support, 4GB RAM, and either a 500GB HDD or a 512GDB SSD. (With the SSD drive option, the entire weight of the laptop comes out to less than 1KG.)
I'm sure Toshiba will be making a formal announcement regarding this product shortly.
Published on May 11, 2010