The new Acer Aspire AS8943G Series is a stealthy-looking powerhouse of a laptop that thinks its a home theater. It stuffs lots of theater-provocative features, such as an 18.4 edge-to-edge glass LED back-lit display with full high-definition (1080p) resolution.  It also boasts a graphics package that would make you drool, powered by an ATI Mobility Radeon HD5850 1GB graphics and Intel core I7 processor.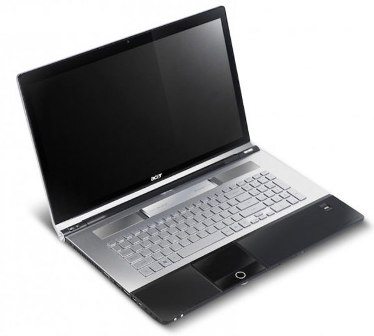 16GB of memory, along with Acer's Turbo-Boost Technology, deliver gaming like it should be.  It also does pretty well with heavy-memory-hungry applications.
A blu-ray player sits on board, and the Dolby optimized Acer CineSurround sound system with five built-in speakers and a dedicated sub woofer puts you right in the bleachers for some at-home mezmerizing.
The new Acer AS8943G Series is incased in aluminum, and the included HDMI connector gives you all the connectivity options you could ask for.  It starts at $1,549, and is available atwww.acer.com.
Published on June 29, 2010