Tap into the joy of your childhood with the RetroN 3 gaming system. Capable of playing Nintendo, SEGA Genesis and Super Nintendo cartridges, the RetroN 3 is the only system you need to play thousands of classic games.
The license for manufacturing NES, Genesis, and SNES consoles has been open for a few years now.  The RetroN 3 combines all three of the major past-players in the gaming industry. The RetroN 3 also is available in two colors, charcoal gray and vector red.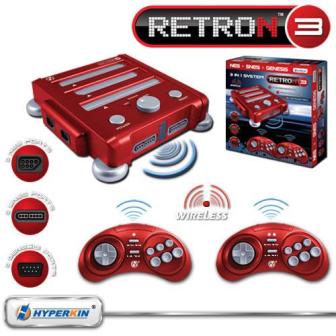 And, in an upgrade over the originals, the RetroN 3 comes with two wireless controllers, though there's 2 inputs each for using the original system's controllers.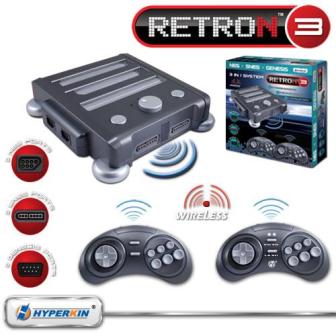 The system ships with the following:
Two original controll ports for each gaming platform
S-video and composite AV inputs
Compatible with original Nintendo, SEGA Genesis or Super Nintendo controllers
Includes two wireless controllers (batteries not included)
Available in red or black color
The RetroN 3 is available now for $69.99.