Vizio announces the addition of Hulu Plus™ to its VIZIO INTERNET APPS™ (VIA) platform. Hulu Plus is the first ad-supported subscription service to offer full current season runs of hit TV programs from ABC, FOX and NBC, in HD, for only $9.99 a month. The partnership with Hulu will enable VIA HDTV and VIA Blu-ray users to watch popular media from more than 100 leading content providers across hundreds of shows and thousands of episodes, on demand from the Internet right to the TV.
"We're very excited about this partnership with Hulu Plus. It will provide VIZIO customers with the freedom to watch what they want, when they want, directly from the internet on their VIZIO Internet Apps HDTVs," stated Laynie Newsome, VIZIO Co-Founder and Chief Sales Officer.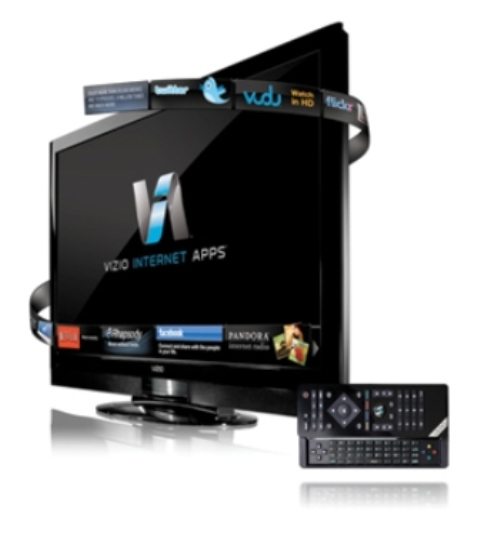 Since the first VIA-enabled HDTVs hit the market in late 2009, the response from VIA users has been overwhelmingly positive, with adoption rates that far exceed the industry average. This high connect rate is driven in large part by the convenience of the built-in 802.11n dual-band wireless Internet connection and Bluetooth remote with sliding QWERTY keyboard.
"We designed VIA to complement the HDTV viewing experience and made a conscious decision to drive some very advanced technology into the TV in order to make the transition for consumers as effortless as possible," said Matthew McRae, Chief Technology Officer at VIZIO.
VIZIO's line of VIA HDTVs is available in a full range of sizes, from the convenient 22" size up to the popular 55" model with TruLED™ direct LED backlighting for the ultimate picture quality. The 22" and mid-size TV's (26", 32", 37") make great bedroom TVs to watch shows and movies, while the larger models (42", 47", 55") bring the big-screen experience to the living room. Hulu Plus joins other popular VIA apps, which includes Amazon® Video On Demand, Flickr®, Netflix®, Rhapsody®, Twitter®, VUDU®, NBA® Game Time, and Yahoo!® TV Widgets.
Published on July 7, 2010