The MicroBook from MOTU bring professional level studio recording capabilities to a Mac or PC computer. The Microbook provides you with up to four simultaneous inputs as well as a a bunc of studio mixing tools and audio analyzers. It uses industry standard Mac and PC drivers to ensure maximum software compatibility and is small and light enough to fit in a pocket.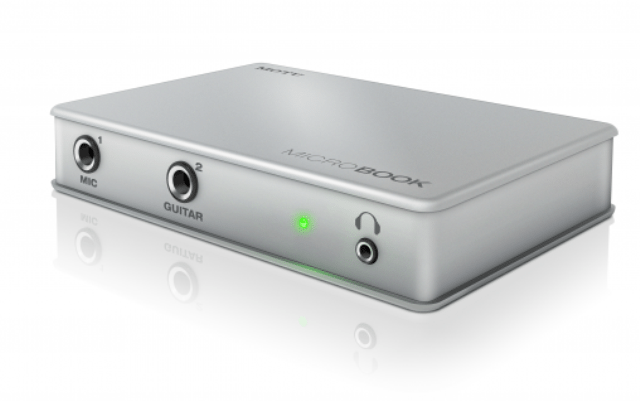 The MicroBook audio interface packs in high-end studio quality recording tools. It can record up to four inputs simultaneously from dedicated guitar and mic sockets at the front and a couple of line-in sockets to the rear. Audio is sent out via balanced TRS quarter-inch main outs, stereo "mini" line out, S/PDIF digital out, and headphones.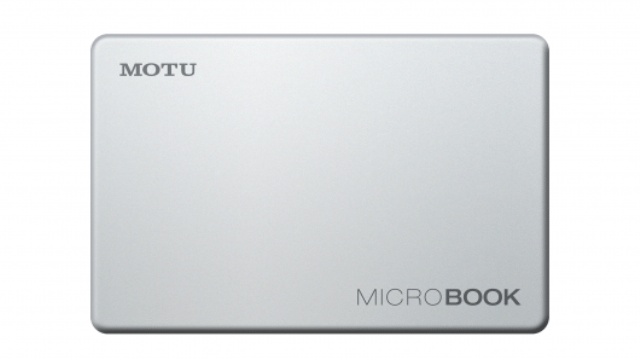 A USB connection to a Mac or PC is where the real magic begins, allowing you many options for mixing and tweeking. You can use the supplied software or third party suites, thanks to the use of standard drivers. The MicroBook comes shipped with CueMix FX software for Windows and Mac users, which gives a graphic representation of the device's audio mixer.

There are five separate stereo mixes, 7-band parametric EQ, and compression on every input and output as well as advanced audio tools like Fast Fourier Transform/spectrogram, oscilloscope and other production tools. Mac folks can use AudioDesk DAW software for editing, mixing, processing and mastering.
[adsense]
MOTU's MicroBook personal audio interface is penciled in for a July release, and will retail for around $270.
Published on July 10,2010