The adult industry has scrambled to take advantage of the new iPhone 4's ability to make face-to-face videocalls.  The adult entertainment industry has used new technology faster than anyone, and it's seeing a big opportunity in the launch of Apple's iPhone 4, complete with front-facing camera and the FaceTime videocalling app.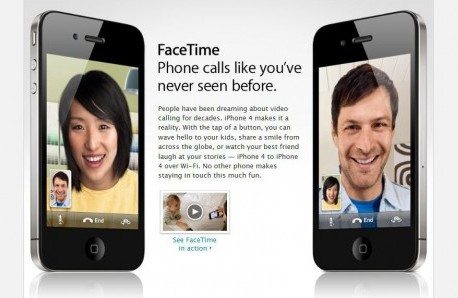 Phone sex lines are surprisingly popular, representing a multi-billion dollar industry in the USA alone – and it seems savvy operators have been placing employment ads on various online boards looking for presentable young women to act as FaceTime video phone sex operators.
The technology itself presents a few new challenges.  The front-facing camera on the iPhone 4 is pretty much designed to capture only your face when you're looking at the screen in a videocall… point it at other parts of your anatomy, as callers will no doubt demand, and you won't be able to see what's going on.
Still, with the massive sales of the iPhone 4 and the pool of lonely men and women in the world, someone is going to figure out how to make this into an iconic revolutionary service.