Bosch and Cannondale are working together on a new electric drive system for bikes. The motor itself is rated at 250 watts, with a peak power of 350 watts. It's powered by a 36-volt lithium-ion battery pack, which is good for 288 watt-hours, 500 charge cycles, and recharges in no more than 2.5 hours. The system also features a bar-mounted control unit, or HMI (Human-Machine Interface).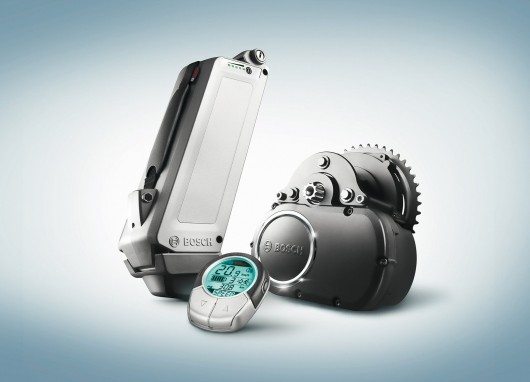 It displays the battery status and allows users to choose between up to four power settings, offering electrical pedaling assistance from levels of 0 to 150 percent.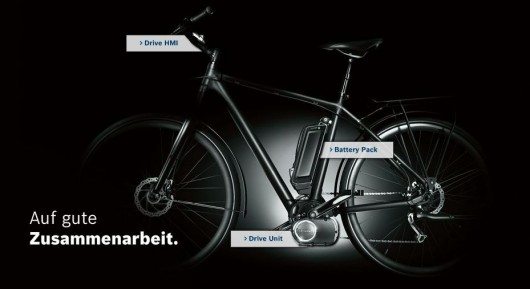 The power settings are: Eco (maximum range), Tour (standard setting), Sports ("dynamic riding") and Speed (maximum setting). Individual bicycle manufacturers will be able to choose which of these levels are enabled, depending on the type of bike into which they're incorporating the system.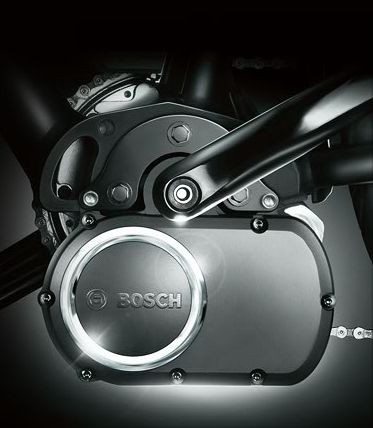 A range of 22 to 50 miles is possible on one charge. The system only provides power when the rider is pedaling, and will not assist at speeds over 15.5 mph, as anything faster will cause the ebike to legally be considered a motor vehicle.  One of the things that makes the Bosch system special is its three sensors in the motor.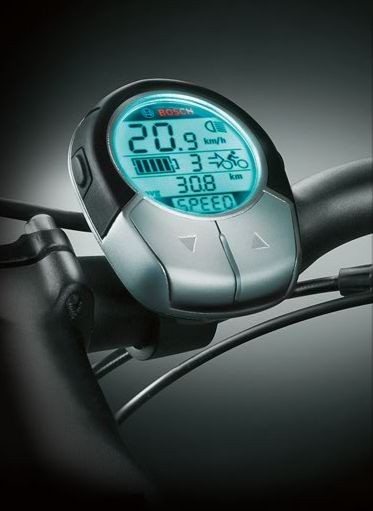 Several times a second, these measure the cyclist's pedaling force and frequency, and the speed at which the bike is traveling. When the HMI's processor detects that the same amount of pedaling is resulting in less speed, such as peddling during a headwind or a hill, it automatically compensates by increasing the amount of pedaling assistance.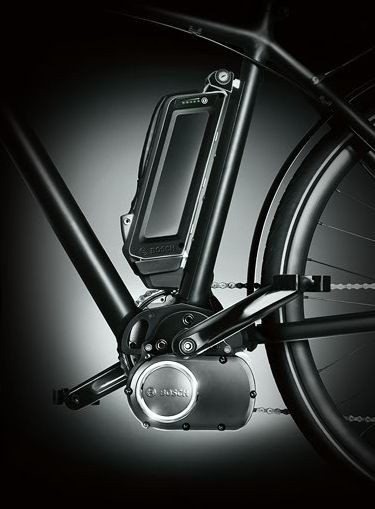 More details down the road, but expect to start seeing interations of this motor in the coming months.