The Airphonic Plus Kit will let you browse the web, send emails or work on
your iPad, iPhone or iPod while wirelessly streaming music to your iDock.
And the Airphonic dongles work at up to 10 meters.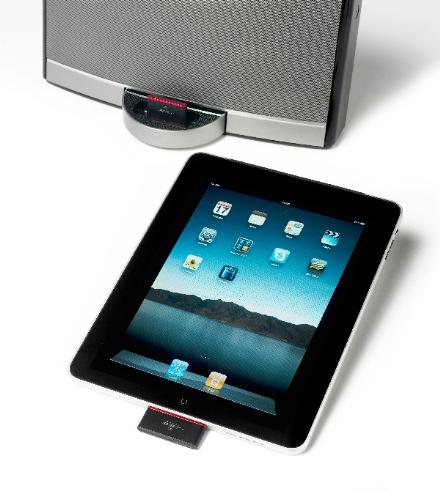 The Airphonic Plus Kit consists of two dongles, one gets plugged into the
transmitting device, and one in the iDock. But you can use it with other
brands of speakers, like the new Bose, Pioneer and Yamaha systems. And if
you buy extra receiver dongles, you can pair up to four devices to your iPod
at the same time.
The Airphonic Plus Kit uses Kleer wireless audio technology, which does a
better job with audio and is gentler on battery life. Now you can stream in
full CD Bandwidth Hi-fi quality, with remote control over volume and track.
The Airphonic Plus Kit sells for $135, and is available now.