Cisco recently released new Flip cameras. They include a new port (the FlipPort) on the bottom for adding 3rd party accessories.  Today, Scosche announced the first one of these accessories, the freedomMIC.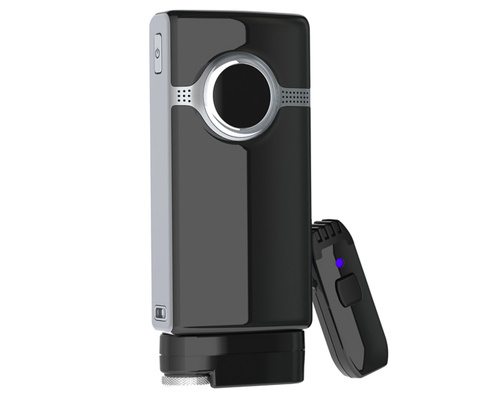 The freedomMIC includes two pieces: a Bluetooth dongle that plugs into the bottom of the camera and a wireless (over Bluetooth) lavalier condenser mic with noise cancellation.  Now you can record your talent's voice in crystal clear clarity.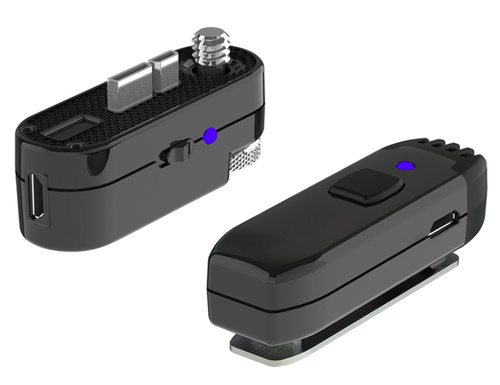 freedomMIC has a 4 hour run time, works up to 100 feet and will arrive this December for $100.
Here's the release……..
The new mic is the company's first Designed for Flip Certified product
Oxnard, CA, – September 21, 2010 – Scosche Industries, an award-winning innovator of iPad, iPhone, iPod and now Flip video camera accessories, is proud to announce its first Designed for Flip certified product – freedomMIC™ lavaliere mic for the Flip UltraHD 2 HR/8 GB video camera. The Scosche freedomMIC receiver plugs directly into the UltraHD's FlipPort™, which will come standard on all future flip video camera models, to provide users with the ability to wirelessly record high quality audio to accompany the Flip's HD recording capabilities.
The freedomMIC features a high performance condenser microphone with DSP noise cancellation. Users can also wirelessly control record and stop functions remotely from the microphone/transmitter. The wireless system operates on Bluetooth Class 1 technology and provides up to 100 feet of wireless range. The complete system features the wireless transmitter and the microphone that that clips directly to the subject.
The freedomMIC is powered by rechargeable lithium ion batteries in both transmitter and receiver, which provide up to 4 hours of recording time. The receiver also features a pass-through tripod mount for securing the receiver to the camera and retaining the ability to use a tripod.
The Designed for Flip initiative teams Flip Video with leading companies in multiple product segments to provide a wide selection of general purpose and specialized products for both current and future Flip video cameras.
The freedomMIC will be available at scosche.com/flip/ and from retailers that selling the new Flip cameras that feature the new FlipPort line in mid to late December 2010 for $99.99 MSRP.
Follow Scosche at twitter.com/scosche or facebook.com/scosche for the latest news on the freedomMIC and all of Scosche's award-winning products.