FloBox is the first docking station for the iPad. There is also the FloBox Mini and a stand alone amp called the Vital 250, which sports 50 watts of power and requires a set of speakers.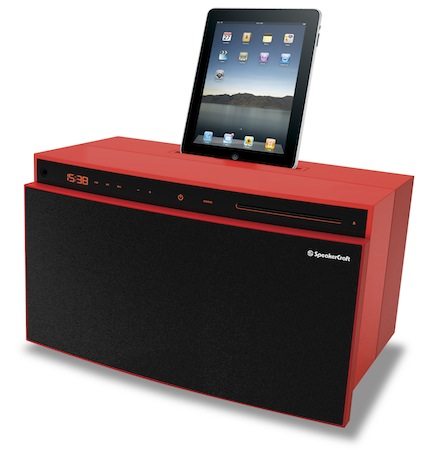 According to Engadget all three can stream music wirelessly using Airplay, DLNA or Speakercraft's (the manufacturer) Nirv system.   The larger version of the FloBoxes sports a CD player, while both models include a USB input and FM radio.
The larger box has a two 3 ½ inch mid-woofers and two ¾ inch dome tweeters supported by a single 5 ¼ inch subwoofer. The small box however sports two 3 inch woofers and two ¾ inch tweeters. Both will arrive in black, white, silver, red or yellow high-gloss, piano finish.
The Vital 25o will cost $699 – no word on the FloBoxes pricing.