Energy Sistem has set a pre-Christmas release date for its new Android-based, 5-inch touchscreen tablet computer. The Energy Tablet i504 is powered by a Rockchip processor, can render video in 720p high definition, is Wi-Fi-enabled and has both internal storage and expansion opportunities. To the side of the display is a built-in webcam and an optical trackball.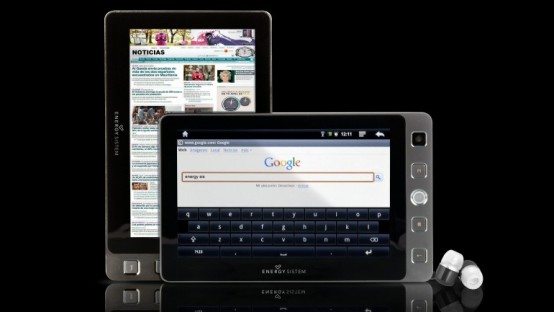 The device runs on Android 2.1 and sports a 5-inch, 800 x 480 resolution resistive touchscreen display with a VGA camera and optical trackball to its side. To the rear is a handy kickstand to help find the perfect movie, photo or e-Book viewing angle. The Rockchip 2818 processor (CPU at 600MHz + DSP at 560MHz) within is supported by 256MB DDR2 memory, and there's 4GB internal storage with microSD expansion.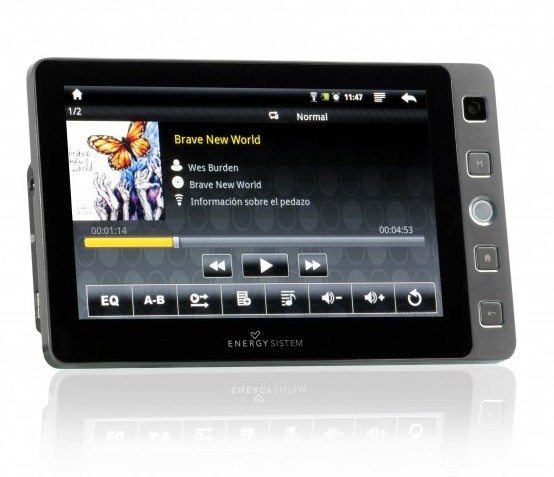 Video can be played back in 720p high definition and audio comes out of a built-in speaker and microphone. Also included is 802.11b/g Wi-Fi, and a 3G device can be plugged into the tablet's USB port where Wi-Fi hotspots are not present. There's an accelerometer to ensure that the image is always the right way up, and battery life is said to be between 5.5 and 7 hours.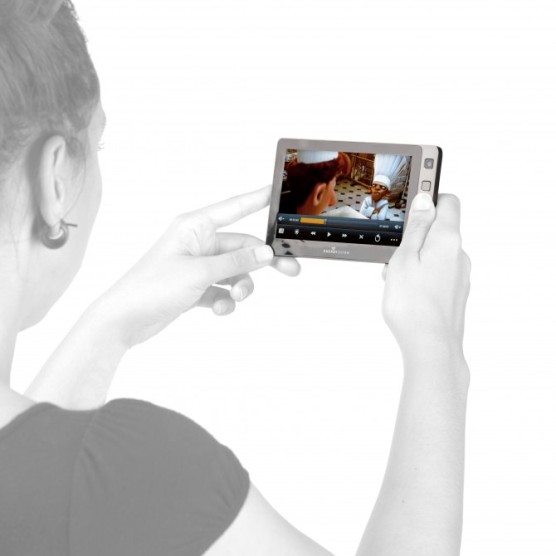 The Energy Tablet i504 has a December 9 launch date in Europe for EUR168 (US$234). Energy Sistem has also introduced a line of 5-inch color e-Readers, ranging from 2GB at EUR109 (US$151) to 8GB at EUR134 (US$186), all in a variety of colors.