The Filtrete Water Station from 3M is fast when it filters, and has a very pretty design on top of that. It's the result of a collaboration between Ideo and 3M, aiming to make a water filter that would appear to people who regularly buy bottled water.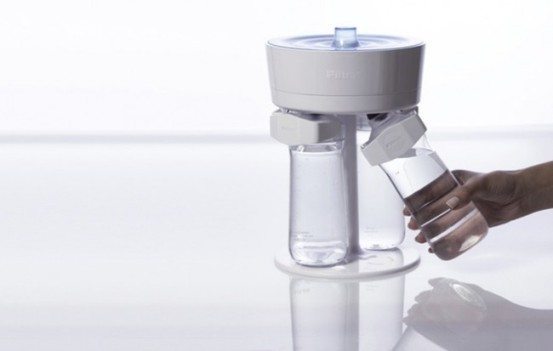 The Filtrete lets you plug in up to four bottles at a time. It has auto-sealing valves that only open when a bottle is inserted, which means you can fill up less than maximum capacity. Once the filtering is done, remove bottles and use as comfortably as you'd use bottled water, without having to lug around a 2 liter reservoir.
You can buy the Filtrete at Walmart for $38, with new filters priced at $11 (which will filter 100 gallons of water) and an extra two bottles for $15.