Marshal has introduced two flavors of headphones, the over-the-head model called the Major and some in-ear earphones called Minor. The headband of the Major phones have Jim Marshall's signature scrawled underneath and is covered in the same vinyl used for the company's iconic amplifiers. The Minor earphones have a snug-fit design and come with a Marshall cable clip.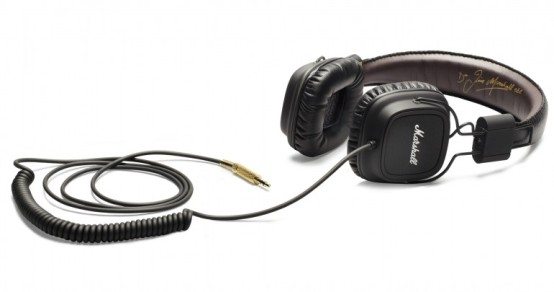 For nearly 50 years, the name of Marshall has been synonymous with rock guitarists. The company has teamed up with Swedish headphone innovators Zound Industries to bring its audio expertise to the personal headphone market. On the outside of each black ear cup of the Major headphones sits the Marshall moniker. The super soft padding on the inside cushions promise comfortable long haul listening experience with 15.4mm moving coil dynamic speakers delivering music the way it was meant to sound.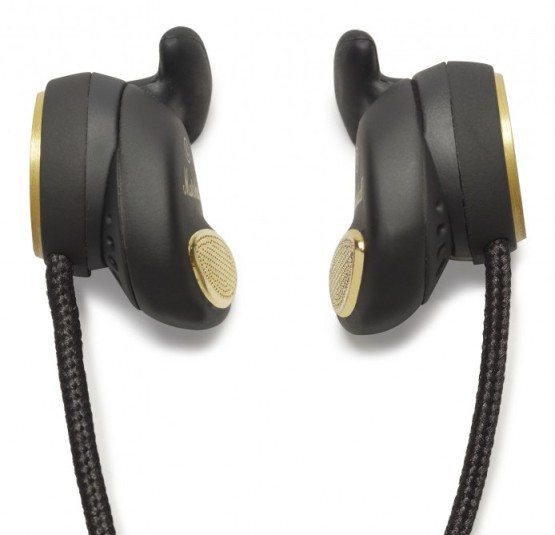 In addition to the main cable, which ends in a 3.5mm stereo jack, the Marshall Major headphones are supplied with a 40-inch (100cm) extension cable and a 6.3mm adapter (for use with a Marshall amplifier). The headphones have 32 ohm impedance (± 15% AT 1kHz), 115dB sensitivity (± 3dB AT 1kHz 1mW ) and 20Hz to 20kHz frequency response. They are designed to collapse and fold in on themselves for easy storage. The Major headphones are available now for US$99.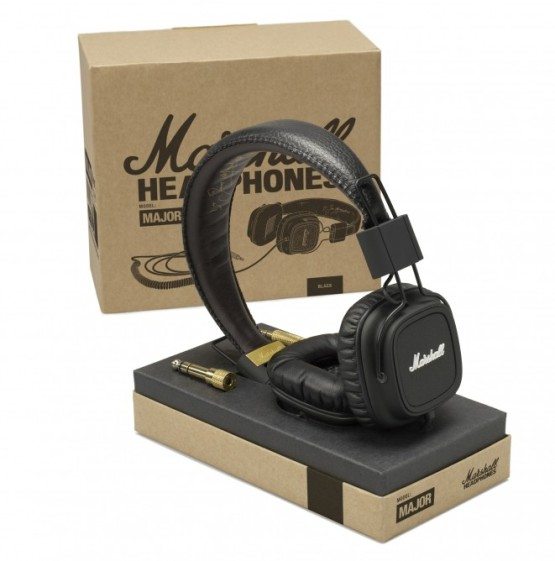 The Minor earphones get a similar technical setup to the Major headphones, and come shipped with interchangeable silicone earpads, which help the patented EarClick system provide a snug fit. The outer casing has the markings of an amplifier's volume dial, and the branding is on the inside in gold, above the speaker grill. There's also a microphone and remote for use with mobile phones and a tangle-resistant fabric cord. They'll cost $59 and, like the headphones, will be shipped from Sweden.