Sony KDL-22PX300 LCD TV with PS2 Inside    
Sony's new KDL-22PX300 LCD TV manages to include a fully working PS2 inside its magnanimous base.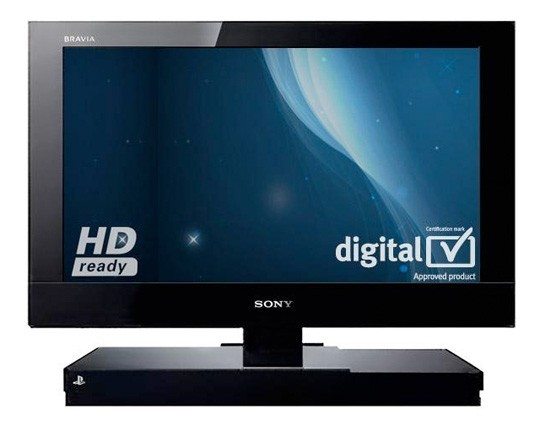 And if the PS2 plus DVD player doesn't satisfy your resolution needs, there are four HDMI ports that let you plug the TV into a 720p source.There's an optional wireless dongle for content streaming  and Sony's Bravia service working over Ethernet.
Availability for the KDL-22PX300 is currently restricted to the UK, and the cost is around $300.
Posted 12/8/10