Angelcare Baby Monitor With Infant Breathing Motion Detection
-The Angelcare Deluxe Plus is the most sophisticated baby monitor you'll find. It's a sound and movement monitor, and it will alert you if your baby's crying. The movement detection is a much more complex matter, as it detects the slightest, tiniest movements, even a baby's breathing.  If there is no motion for 20 seconds, it also sounds the alarm.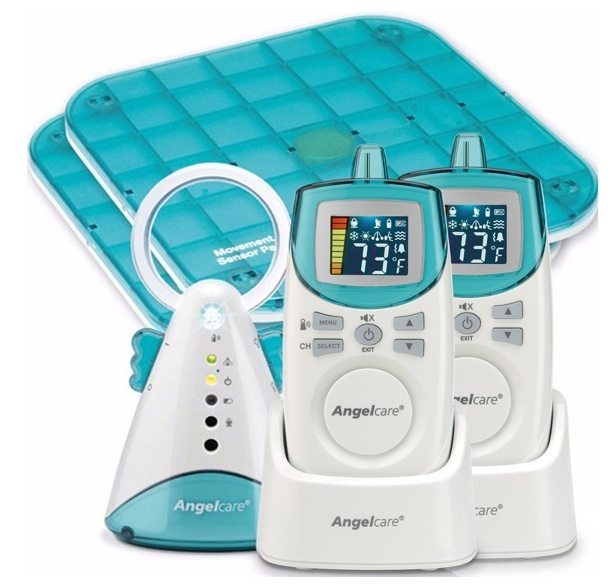 Under the mattress is where you place the Angerlcare's sensor pad for the motion detection to work. The sound monitor is inside the main unit, which also has a soft nightlight and room thermometer. Set a range for it, and those settings will display on the parent's monitor, and sound an alert if temperatures fall below the threshold. The maximum range between the two units is 820 feet.
Posted 12/10/10