Google Updates Gmail Android app
-Today, Google released an update to its Gmail Android application that offers several fixes, improvements, and feature additions. Some of the main updates include priority inbox support, an improved compose workflow, and in-line rely responses.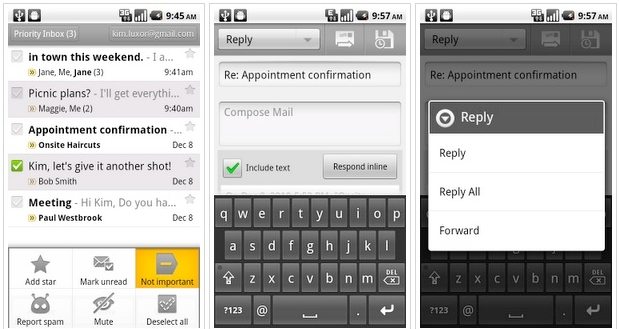 With priority inbox support, users can now see importance markers in the main message list and rank messages right from their device. The new compose feature will allow users to switch between reply, reply all, and forward while in the composition screen, as well as set the outgoing account.  The new Gmail application – version 2.3.2 — is available in the Market now.
Posted 12/10/10