Clear 4G Home Modem delivers home WiMax
-Clear is rolling out a 4G modem/router for the home that connects to their WiMax network for $120.  Monthly service plans start at $35 and the modem provides the latest in WiFi connectivity (802.11N) as well as Ethernet ports for any boxes that aren't wireless.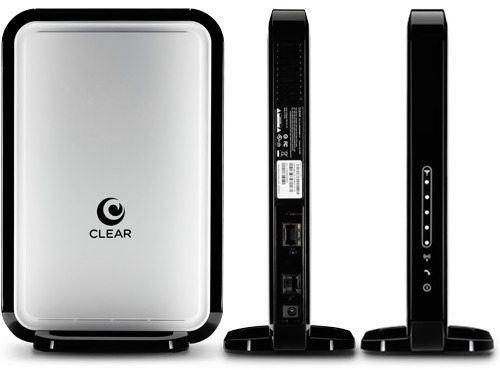 As with all their data plans, you'll receive unlimited usage.  Opt for the "Base Home" $35/month plan and you'll be limited to a download speed of 1.5mbps and an upload speed of 500kbps.  Alternatively, you could spend an extra $10 to remove the bandwidth cap, or if you spring for the $60/month plan, "Take Two: Home + On-The-Go", you'll receive no download cap, a 1mbps upload limit and service any where you go with your laptop. 
Posted 12/10/10