First look at Apple's iOS 4.3
—With Apple's "multi-tasking" gestures onboard the latest iOS 4.3 beta , these gesture controls enable use of four and five finger gestures to do three things: close applications (through pinching with four or five fingers), switch between open applications (sliding 4/5 fingers right or left), and show the list of open applications (slide 4/5 fingers up).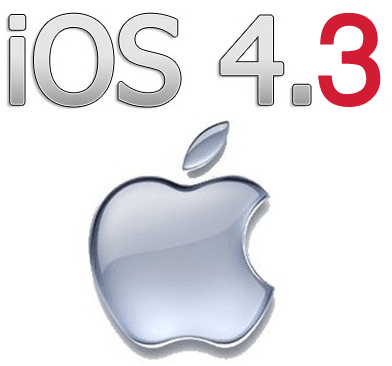 The latter two functions essentially eliminate the need for the home button, which is a good thing because unlike the iPhone or iPod Touch, to press the home button means ruining whatever position you were in. With the pinch to close and slide up to view apps, the only thing the home button does now is exit the app move/delete system. This of course could theoretically be accomplished with a pinch to close.
Touch gestures will not be available in iOS 4.3, according to the Apple developer website's release notes. Instead, it is for developers to test to see how it affects applications.
Posted 1/20/11