Pentel Airpen Mini can transfer handwritten notes to Android Devices
—Sure, we've seen several versions of the pen that can instantly transcribe your hand written notes to a digital copy.  But how about one that sends your scribblings directly to your Android device?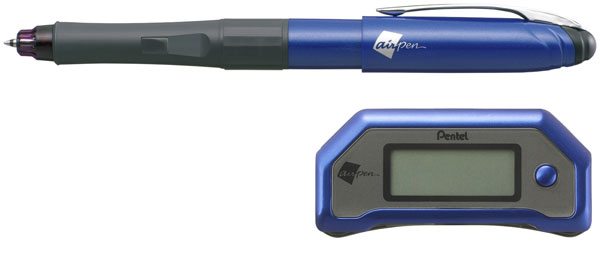 Pentel's new Airpen Mini, which already works with Macs and PCs to capture your hand written notes, will soon release an Android compatible app that will beam your notes in real time, over Bluetooth, to your Android device.
The app won't be available until March.
Posted 2/2/11