Verizon Wireless LTE modem now supports Apple
—Verizon Wireless on Tuesday improved its VZAccess Manager software by adding Mac support for the Pantech UML290 LTE modem. The new update — VZAccess Manager version 7.2.4 (2534b) — adds support for Apple computers running OS X 10.4 and later.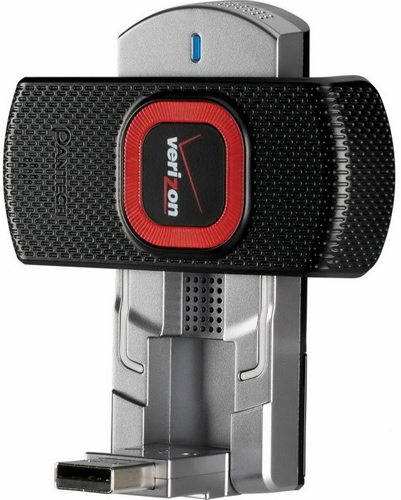 Pantech's UML290 is a USB dongle that allows laptops to connect to Verizon's 4G LTE network. Until now, the broadband modem could only be connected to Windows-based computers. The new software is available immediately from Verizon's website as a free download. The carrier's other 4G LTE modem, the LG VL600, does not yet support Mac computers.
Posted 2/2/11