Apple blew it up with the official announcment of the iPad 2, straight from the horses mouth, Steve Jobs.  Here are the specs:
Apple A5 processor, dual core CPU
2x CPU speed, 9x graphics speed improvement
Front and rear cameras
Gryoscope
33% thinner, 13.4mm to 8.8mm thin — thinner than an iPhone 4, and lighter than the previous iPad
AT&T and Verizon models, white and black iPads
Same original iPad battery life, over 10 hours of usage and a month of standby time
Pricing for the new iPad 2 is exactly like the original iPad: iPad Wi-Fi will be available in 16GB, 32GB, and 64GB capacitties for $499, $599, and $600 respectively. The iPad Wi-Fi + 3G will be available in the aforementioned sizes for $629, $729, and $829. The new model will go on sale in just under two weeks starting in the U.S. with many more countries joining in on March 25th.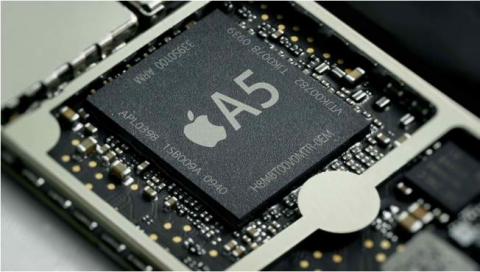 Second on the docket was the new 1GHz A5 processor. It's way speedier than the A4, which can be found in Apple's iPhone 4 and first-generation iPad. The A5 features a dual-core make-up that two times faster than the A4 and graphics performance up to nine times faster. The A5 also has the same low power design of the A4, and it will be the first dual-core processor to ship in a tablet volume.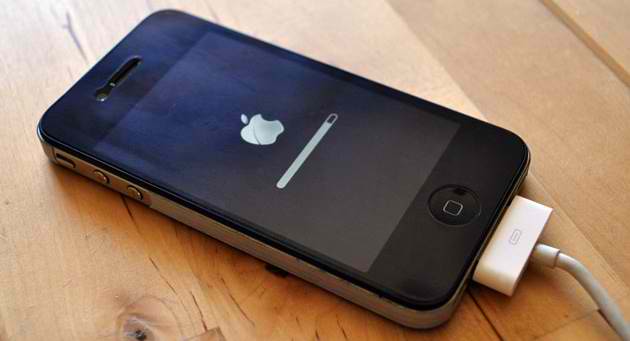 Thirdly, Apple has a new IOS- version 4.3.  Vice President of Engineering Scott Forstall showcased several of the updates, including Wi-Fi hotspot creation, a new Photobooth app, and Home Sharing (streaming audio and video from your computer to your iOS devce). iOS 4.3 will be available on March 11th to all iPad, iPhone (GSM), and iPod touch (3rd & 4th generation) owners. 
Here's the release….
Apple Introduces iOS 4.3
Update Includes Faster Safari Performance, iTunes Home Sharing, AirPlay Improvements & New Personal Hotspot
SAN FRANCISCO–(BUSINESS WIRE)–Apple® today introduced iOS 4.3, the latest version of the world's most advanced mobile operating system. New features in iOS 4.3 include faster Safari® mobile browsing performance with the Nitro JavaScript engine; iTunes® Home Sharing; enhancements to AirPlay®; the choice of using the iPad™ side switch to either lock the screen rotation or mute the audio; and the Personal Hotspot feature for sharing an iPhone® 4 cellular data connection over Wi-Fi.
"With more than 160 million iOS devices worldwide, including over 100 million iPhones, the growth of the iOS platform has been unprecedented," said Steve Jobs, Apple's CEO. "iOS 4.3 adds even more features to the world's most advanced mobile operating system, across three blockbuster devices — iPad, iPhone and iPod touch — providing an ecosystem that offers customers an incredibly rich experience and developers unlimited opportunities."
The Safari mobile browsing experience gets even better with iOS 4.3. The Nitro JavaScript engine that Apple pioneered on the desktop is now built into WebKit, the technology at the heart of Safari, and more than doubles the performance of JavaScript execution using just-in-time compilation. With the Nitro JavaScript engine, Safari provides an even better mobile browser experience working faster to support the interactivity of complex sites you visit on a daily basis.
New iTunes Home Sharing allows iOS 4.3 users to play music, movies and TV shows on an iPad, iPhone or iPod touch® from their iTunes library on a Mac® or PC over a local Wi-Fi network. With a simple tap you can enjoy all the media in your iTunes library wherever you are in your home. You can stream a movie from your Mac in one room to your iPad in another or stream an iTunes mix to your iPod touch from the office to the kitchen. With Home Sharing on your iPad, iPhone or iPod touch you've got your entire iTunes library in your hands wherever you are in your home.
iOS 4.3 includes enhancements to AirPlay, the breakthrough wireless technology that allows users to stream music, photos and video to Apple TV®. With iOS 4.3 you can stream additional content including video from third party apps and web sites, videos from the Photos app and previews from the iTunes app to your TV.* AirPlay also allows you to bring photos to life on the TV screen by using one of the stunning new slideshow transitions, or shoot a video on your iPad 2, iPhone or iPod touch and stream it directly from the Photos app to Apple TV.
The new Personal Hotspot feature in iOS 4.3 lets you bring Wi-Fi with you anywhere you go, by allowing you to share an iPhone 4 cellular data connection with up to five devices in a combination of up to three Wi-Fi, three Bluetooth and one USB device.** Joining a Personal Hotspot is easy and once the feature is enabled a status bar displays how many devices are currently connected. Every connection is password protected and when not in use Personal Hotspot turns itself off to save battery life.
More than 10 billion apps have been downloaded from the revolutionary App Store℠ and more than 350,000 apps are available, including more than 65,000 native iPad apps, to consumers in 90 countries. Users of the more than 160 million iOS devices around the world can choose from an incredible range of apps in 20 categories, including games, business, news, sports, health, reference and travel.

Availability
iOS 4.3 will be available to iPad, iPhone and iPod touch users as a free software update on Friday, March 11. iOS 4.3 is compatible with iPad, iPad 2, iPhone 3GS, iPhone 4 (GSM model), plus third and fourth generation iPod touch. For more information please visit www.apple.com.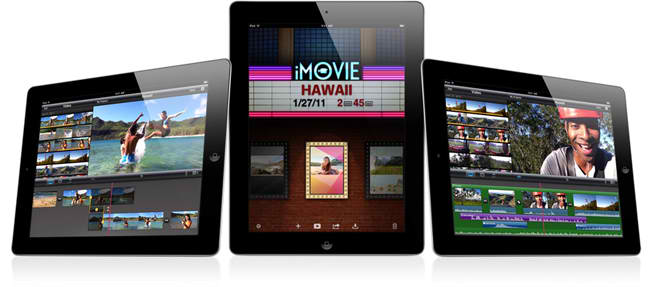 Apple unveiled FaceTime for the iPad 2. The video calling app and service will function just as it does on the iPhone 4, and it willvideo chatting with both iPads and iPhone 4s. FaceTime for the iPad 2 is part of iOS 4.3 and will be available immediately at launch on March 11th.
Apple also introduced iMovie for the iPad, which includes a precision video editor, multitrack audio recording, over 50 sound effects, new themes and AirPlay for sharing videos in HD with popular sites. The new iMovie app is also universal, so it will also run on iPhone and iPod touch as well, and it still runs $5 in the App Store.
Garage Band for the iPad, also announced at the event, features a variety of touch instruments and recording capabilities. Users can also plug in a guitar and play real instruments as well. The app sports guitar amps and effects, 8-track recording and mixing, over 250 audio loops to play with, and it's compatible with the popular OS X version for Mac. Garage Band will cost $5 in the App Store when it launches on March 11th.
There you have it.  Quite a busy day for Apple, some announcements we new were coming, as well as some new enhancements that keep pushing Apple one step ahead of the mobile world.
* AirPlay video requires second generation Apple TV running the latest software.
** Personal Hotspot requires supporting data plan. Customers should check with their carrier for availability.