Microsoft Windows Metro's user interface borrows personalities from the Windows Phone platform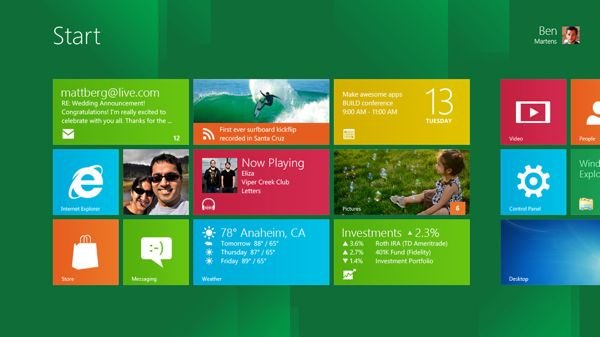 A new video has been released showcasing a handful of currently unavailable applications that make use of Microsoft's Metro user interface Windows 8 borrowed from the Windows Phone platform.   It shows several apps including Mail, Calendar, People, Messaging and Photos, which features seamless Facebook and Flickr integration. The People application also features Facebook integration, pulling Facebook friends and address book contacts into a single stream.
It's hard to deny that the Apple's App Store is not a huge success, and it looks like Microsoft is taking a page from Apple's new gadgets book, as it announced at the BUILD conference this week that Windows 8 will have an app store that users will have to use in order to purchase/download content for the tablet. Fortunately it's only going to be for the Metro UI version of Windows 8.  The Classic Windows 8 will still have apps that don't have to be purchased from the app store.   So if you're a firm believer of purchasing software that's still distributed in boxes or apps that probably won't have a chance of making it in the Windows 8 app store, you've got nothing to worry about. Windows is still an "open" OS in that respect.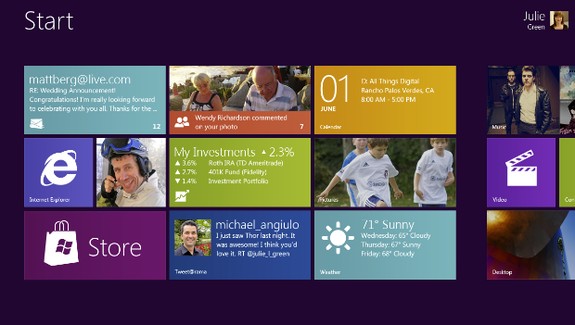 In addition to having an app store for Windows 8, the latest gadget news suggests that Microsoft will also be charging developers for having their paid apps distributed on it – taking a 30% cut just like its own Windows Marketplace for Windows Phone 7.   No surprise there, but again this only applies to apps being sold on the app store. So it looks like developers who plan to create apps for Windows 8 tablets will be asked to distribute apps on the app store, unless they're fine with creating apps just for classic mode.
Having a closed app store has its benefits, like checking for malware and viruses.  Also, having both an open and closed option on the same system is better.  The iPad certainly can't claim that.
Check out the video….