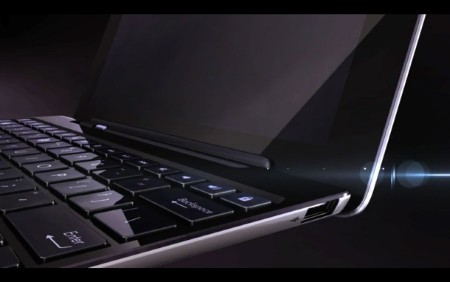 The new ASUS Transformer Prime Android tablet, the second generation of the ASUS Transformer Prime family, looks to be the makings of an iPad killer.  Sure, you've heard this claim before, but this might be as serious of a competitor as we've seen.  The Transformer will have a 10-inch touchscreen display, mini-HDMI port and a 14.5 hour battery span. The tablet will also have an SD Card slot, 2 USB ports and a keyboard Dock.
New and Improved
The new ASUS Transformer Prime Android tablet will run Android 4.0 Ice Cream Sandwich.  Whether that's available at launch or an after-launch update remains to be seen.  It's also going to be the first tablet to sport the next generation NVIDIA Tegra 3 quad-core processor.  For you laymen out there, the Tegra 3 blows away any other tablet processor around, especially the iPad 2's A5 processor.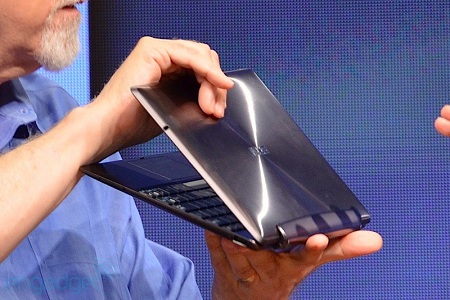 The Transformer Prime measures a mere 8.3mm thick, slightly thinner than the iPad 2.  It also has a slick new design, similar to the new ASUS Zenbook laptop, with shiny metal backing and curved bezel surrounding.
Prediction
The ASUS Transformer Prime, with all of its improvements, especially the keyboard feature, could easily grab a large share of the tablet market.  Ice Cream Sandwich promises to be a tablet OS like nothing we've seen before.   Additionally, the price (around $400) is nearly the same as its predecessor, and the  design and specs are pretty impressive.  Look for the 2nd-generation Transformer Prime to gain some popularity speed when it hits the market.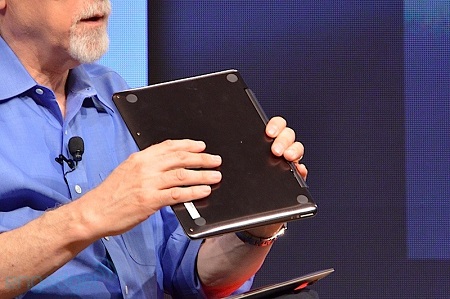 Check out the video teaser of the new ASUS Transformer Prime…
http://youtu.be/Dp6MZupUq78