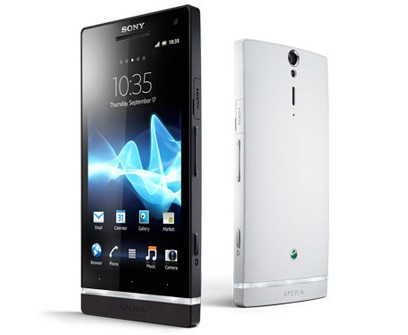 Sony announced another addition to the company's Xperia line at the Consumer Electronics Show, the Sony Xperia S.  The smartphone features 1.5GHz dual-core processor, 4.3-inch 1280 x 720 display, 1GB of RAM, and a massive 12-megapixel rear camera, complete with Sony's Exmor R backlit sensor. The Xperia S will be available in both 16GB and 32GB models, though unfortunately Sony has chosen not to include a microSD slot for expandable storage.
The Xperia S is the first smartphone in Sony's NXT (next-generation) series. And like the Ion, it drops the "Ericsson" name.
In its announcement, Sony was quick to point out the handset offers a slim, minimalist design that includes a transparent panel at its base, a 4.3 inch "Reality" display with an HD (1280×720-pixel) resolution, and a redesigned user interface that matches the hardware.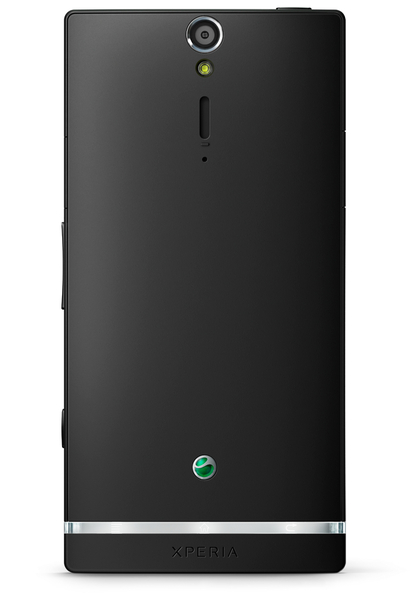 Though launching on Android 2.3 (Gingerbread), Sony promises an upgrade to 4.0 (Ice Cream Sandwich) by the second quarter of this year. Otherwise, the feature set largely resembles the impressive offerings on the Xperia Ion. You'll also find that the camera will be able to take photos in 1.5 seconds from standby mode, a second front-facing camera, the Sony Bravia Engine, an HDMI port, support for NFC, and PlayStation certification.
As mentioned, on paper, the phone is quite similar to AT&T's Xperia Ion — also announced at the same time — but it lacks the Ion's LTE support (a sign of its European focus) and uses a slightly smaller display.
The Xperia S will be available in both black and white when it launches toward the end of the first quarter, it will be available worldwide.
Pricing is not yet available, but the Xperia S is due to start shipping sometime in March worldwide.
Check out the video and press release……
First smartphone from the new Xperia NXT series – next generation smartphones from Sony

Xperia™ S, the first smartphone from the new Xperia NXT series – next generation smartphones from Sony*, was today announced at Sony's press conference ahead of the 2012 International CES show in Las Vegas. The new Xperia S is an Android™ smartphone that delivers a stunning viewing experience with a high resolution screen, Sony HD experiences and a 12MP camera that takes pictures in just 1.5 seconds from standby. Xperia S also comes with a powerful 1.5GHz dual-core processor for faster performance.

Xperia S within the world of Sony

The new Xperia S enables easy connectivity with multiple screens for consumers looking to share and enjoy content on whichever screen best suits their situation, whether it's TV, smartphone, laptop or tablet. Consumers can watch their favorite content from the Sony Entertainment Network by connecting their Xperia S through HMDI to TV or share photos wirelessly with just one touch. Xperia S is also NFC (near field communication) enabled to allow consumers to share content with each other as well as enjoying an increasing number of NFC applications and services.

Biggest and best entertainment experiences from Sony

Xperia S will be able to access the richest entertainment experiences from Sony Entertainment Network**. Music Unlimited offers a global catalogue of 12 million unique songs while Video Unlimited has the latest Hollywood blockbusters and TV shows from all major studios***.
Xperia S is also PlayStation™ Certified, guaranteeing a high quality smartphone gaming experience and access to the PlayStation® Store.

Instantly Recognizable Design

Xperia S showcases a new design approach referred to as "Iconic Identity". The design will be replicated across the Xperia NXT series and creates a simple strong look that is instantly recognizable. The transparent element at the base creates an iconic silhouette where the display is emphasized and underlined. In addition, it provides illumination effects and integrates the antenna components.

The user interface has been redesigned to match the minimalistic design of the hardware. The home screen has a new colorful flow background making full usage of HD Reality Display and dual-core processing power.

Availability

Xperia S will be available to consumers globally from the first quarter 2012. Launching on Android platform 2.3 (Gingerbread) Xperia S will be upgraded to Android platform 4.0 (Ice Cream Sandwich) during the second quarter 2012.