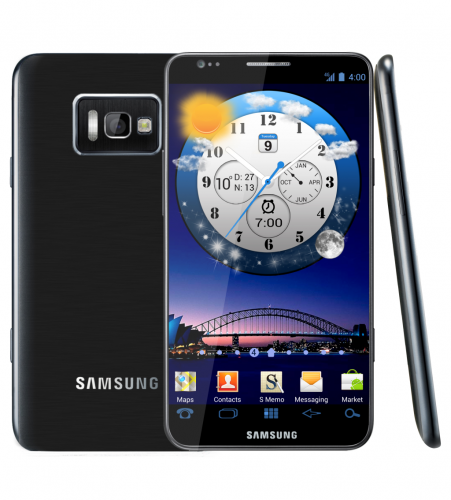 An executive at Samsung has confirmed that the company's highly anticipated Galaxy S III smartphone will be equipped with a quad-core Samsung Exynos chip featuring on-board LTE and WCDMA radios.  Other features would include 1.5GHz speed, a 4.8-inch full HD 1080p display, a 2-megapixel front-facing camera, an 8-megapixel rear camera, a ceramic case, 4G LTE connectivity and Android 4.0 Ice Cream Sandwich.
According to the executive, Samsung is attempting to distance itself from Qualcomm, which has previously provided the manufacturer with single-chip solutions.
"It was believed that Qualcomm chips had greater stability and suited easy upgrades. But, that's the old story," the executive said. Samsung still has a cross-licensing deal with Qualcomm to use its firm's single-chip solutions through 2024.