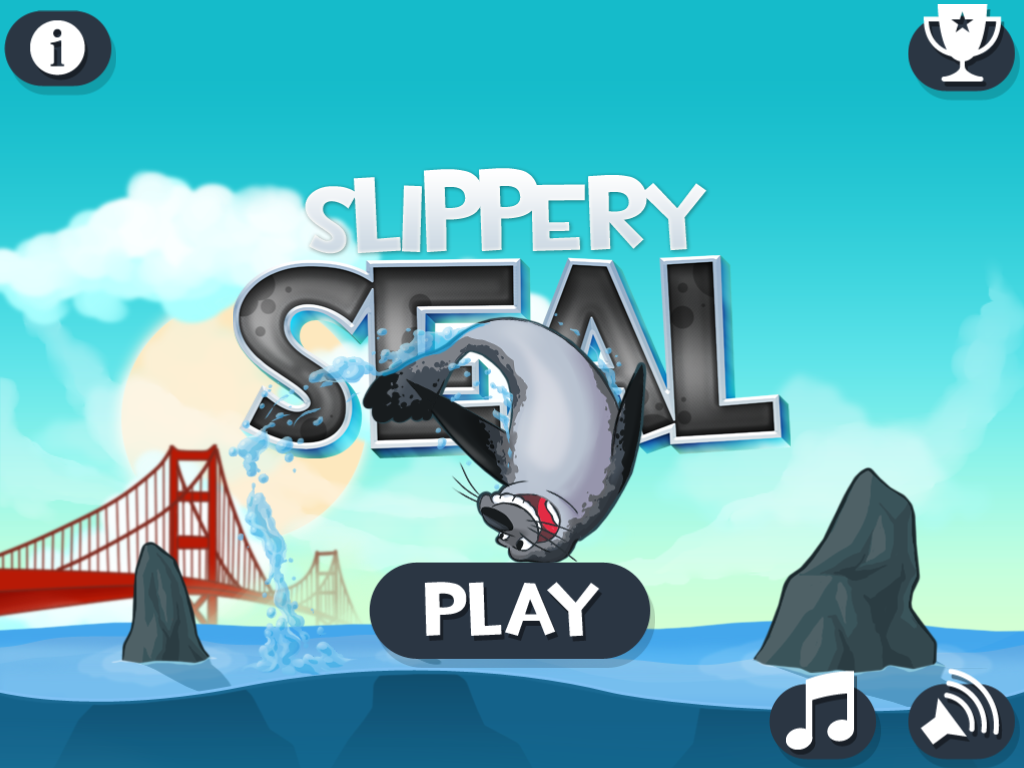 A company called Rock Out Apps has introduced Slippery Seal, a new App Store game for kids, which offers fun and eco-friendly education.  The game follows the exploits of Slippery the Harbor Seal as he swims from San Francisco to Alaska in a side-scrolling adventure. Along the way, the seal finds clams to keep up his strength for the journey home, all the while, fighting off equally hungry creatures looking to make a meal out of him.  Slippery Seal includes 10 beautiful Pacific Coast Highway locales, and the 99-cent game is compatible with all devices running iOS 4.1 or later.  Additionally, a free version with the first two levels is also available from the App Store.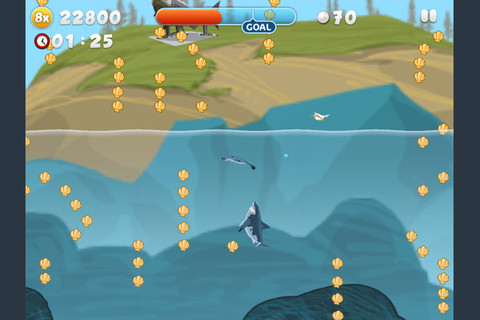 It's a gaming app that deals with real-life aquatic creatures.  Unlike many other apps out there, Slippery Seal's message is a more positive and educational one, proving users with a unique real-life experience and maintains key elements of marine wildlife as realistic as possible.  The game is loyal to the Seal's movements, environment and habitat.  Each level of the game transports the player to landmark locations located on the Northern Pacific coast.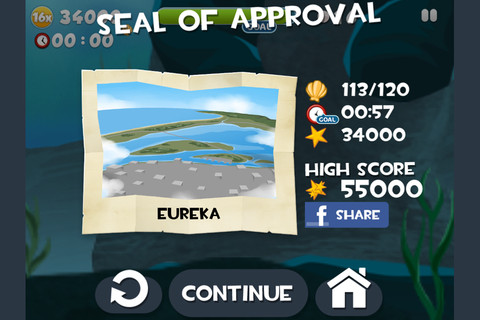 "We wanted a game both entertaining and educational, while remaining realistic and intuitive," said Kevin Lynch, CEO of Rock Out Apps. "There are thousands of games in the AppStore, but none have real life creatures showcased in their ecosystems. We wanted "Slippery" and his companions to look and feel real, which is why we turned to an artist who studied oceanography to depict real characters in a fun way."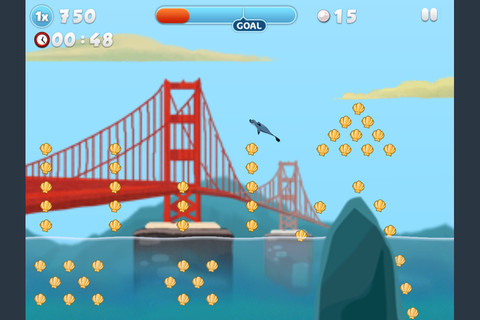 Game controls are extremely easy.  You simply tap the screen to spit pearls or draw with your finger without lifting it to guide your Slippery Seal in the water. Users can also compete for the highest score using Facebook and Apple's Game Center to promote their score.
Slippery Seal is available at the iTunes App Store for the price of $0.99 and it's compatible to iPhone, iPad and iPod Touch devices.
Check out the video and press release….
Parents & Teens, Help "Slippery" Swim from San Francisco to Alaska Safe in this New Real-life Gaming App Brought to you by App Developer Rock Out Apps

This gaming app takes a player on an adventure and Slippery's perils as he migrates up the coast of the scenic Northern Pacific Shore. A number of animals who reside in that ecosystem were incorporated, as well as towns along the migration route (points selected as the game levels), utilizing some of the most identifiable landmarks, man-made or nature formed as the background art on which the action take place ~http://bit.ly/iTunes_SlipperySeal
New York, NY / Los Angeles, CA

App Developer, Rock Out Apps is proud to announce the launch of its first mobile game: Slippery Seal, an app available now for iPhone, iPad and iPod Touch.

This real life game follows "Slippery" the Harbor Seal on his journey swimming up the Northern Pacific coast, from San Francisco to Alaska. Along the way, "Slippery" dodges sharks, dines on clams and cautiously interacts with other denizens of the sea, maintaining key elements of marine wildlife as realistic as possible. The game is loyal to the Seal's movements, environment and habitat. Each level of the game transports the player to landmark locations located on the Northern Pacific coast.

"We wanted a game both entertaining and educational, while remaining realistic and intuitive," said Kevin Lynch, CEO of Rock Out Apps. "There are thousands of games in the AppStore, but none have real life creatures showcased in their ecosystems. We wanted "Slippery" and his companions to look and feel real, which is why we turned to an artist who studied oceanography to depict real characters in a fun way."

Rock Out Apps partnered with Moyo, a California-based mobile game developer with whom the vision to create the immersive universe of Slippery Seal was created and shared. "Rock Out Apps has been a great partner in this venture and together we have developed an amazing game about something very dear to all of us," said Rasmus Hansson, Moyo's CEO. "It combines a story with mechanics that appeal to virtually anyone. Slippery Seal is a game that can be pickup and enjoyed without any time commitment. We consider it a true success," added Hansson.

Along his journey, "Slippery" meets with fellow game stars: "Marty" the Blowfish, "JellyFace" the Sea Nettle, "Ocho" the giant pacific octopus and most notably "Boomer" the great white shark. The game launches with 10 aquatic levels with more levels and sceneries to be added to it in future updates.

As the name says you're playing a seal, who has to collect yummy clams to advance to a new level. You have a time limit in which you are required to reach a minimum limit of points. You earn points by eating clams or by fending off from creatures that want to harm you (sharks, Orcas, swordfish and various other sea creatures). Controls are extremely easy, as with any arcade game: Tap the screen to spit pearls or draw with your finger without lifting it to guide your slippery seal in the water. Users can also compete for the highest score using Facebook and Apple's Game Center to promote their score.

Slippery Seal is available at the iTunes App Store for the price of $1.99 and it's compatible to iPhone, iPad and iPod Touch devices.

Download the Slippery Seal app on iTunes: http://bit.ly/iTunes_SlipperySeal

And 'like' Slippery Seal on Facebook, where you can follow his every move along the Pacific Coast:https://www.facebook.com/SlipperySeal

About Rock Out Apps 
R.O.A. is an independent mobile game development studio, founded in 2011 by friends who not only had the technical "know how", but have also been involved in the entertainment industries for twenty plus years. They are experts in the fields of animation, entertainment, game design and software development, delivering a truly original gaming experience with an emphasis on real user interaction. Slippery Seal is R.O.A.'s first app release. To learn more about R.O.A. visit: http://www.rockoutapps.com

About Moyo 
Moyo is the premier producer and publisher of 'best-in-class' casual & social games – a pioneering company dedicated to building and empowering brands with engaging audience experiences. Being known for their lean and innovative approach to game development, integrated marketing, and proprietary social game engine, Moyo continues to grow along with top brands and partners including R.O.A., GEICO, CHILLINGO, OPENFEINT, and MINDJOLT. Moyo has developed over 15 games and social apps. To learn more about Moyo, visit:http://www.moyo.la