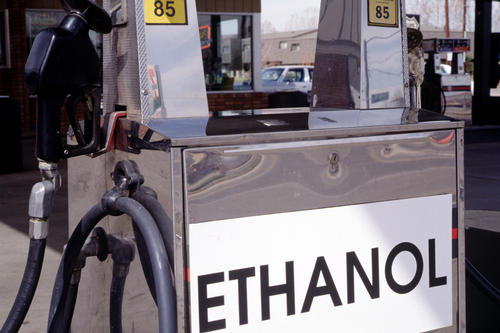 Alternative energy sources have been, to say the least, a red-hot electoral topic over the last decade.  As countries become more dependent on oil, the need to find something else to power our lives is becoming increasingly crucial.  Enter Municipal solid waste (MSW).   It's one of three major waste-to-energy technologies, (other than biomass and anaerobic digestion).  With this technology, waste can be directly combusted in waste-to-energy facilities as a fuel with minimal processing, known as mass burn.  It can undergo moderate to extensive processing before being directly combusted as refuse-derived fuel.
Each of these technologies presents the opportunity for both electricity production as well as an alternative to landfilling or composting the MSW.  In contrast with many other energy technologies that require fuel to be purchased, MSW facilities are paid by the fuel suppliers to take the fuel (known as a "tipping fee").  The tipping fee is comparable to the fee charged to dispose of garbage at a landfill. Another MSW-to-electricity technology, landfill gas recovery, permits electricity production from existing landfills via the natural degradation of MSW by anaerobic fermentation (digestion) into landfill gas.
Here's how it works.  Incoming trucks deposit the refuse into pits, where cranes then mix the refuse and remove any bulky or large non-combustible items (such as large appliances). The refuse storage area is maintained under pressure less than atmospheric in order to prevent odors from escaping. The cranes move the refuse to the combustor charging hopper to feed the boiler.
Heat from the combustion process is used to turn water into steam, with the steam then routed to a steam turbine-generator for power generation. The steam is then condensed and routed back to the boiler. Residues produced include bottom ash (which falls to the bottom of the combustion chamber), fly ash (which exits the combustion chamber with the flue gas [hot combustion products]), and residue (including fly ash) from the flue gas cleaning system.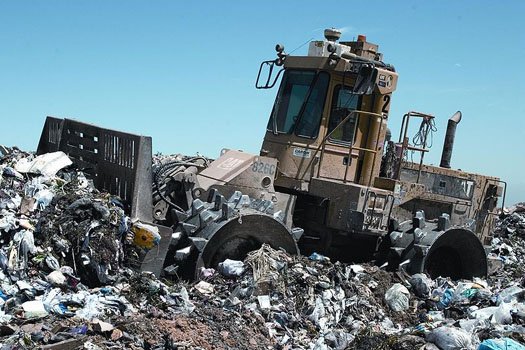 Indiana-based Powers Energy of America, Inc is an advanced biofuels development firm that is strategically positioned to develop 2nd generation biofuel and electricity from municipal solid waste (MSW).  They are currently developing advanced ethanol projects in the United States, the first in Lake County Indiana, which will produce 41 million gallons of ethanol and 115 million kWh of electricity per year.  There goal is to create new American jobs and industrial capacity, reduce America's dependence on foreign oil, and help the U.S. reduce its carbon footprint.
Powers Energy has developed strategic partnerships with feedstock suppliers, construction contractors, engineers, communities and ethanol distributors to advance their business model.  They have a long-term contract with the Lake County Solid Waste Management District for the municipal solid waste generated in Lake County. The District will pay Powers Energy a tipping fee and will pay to have the waste delivered to our facility.
"We will receive approximately 1,000 tons per day from Lake County to begin operation of our first facility. Powers Energy plans to secure an additional 1,000 tons per day from the Chicago metropolitan area before plant startup, says Earl Powers, CEO of the company . "We have a contract with a large Lake County contractor that will build our first facility to insure timely completion and an adequate construction workforce. We have a license and agreement with INEOS Bio to use their technology and their experienced design/construction team, which includes Kellogg Brown and Root (process design), AMEC (EPC), and INEOS staff.   We also have agreements with local engineering firms to provide permitting, surveying, and design support. The town of Schneider, Indiana has welcomed our facility in writing and has agreed to provide $13 million in tax abatements in exchange for locating in their municipality.  We have an agreement with POET, the largest ethanol producer and distributor in the world, to sell all of our ethanol using their expertise and ethanol distribution network. We also have a tentative agreement with a major petroleum company for the direct purchase of our ethanol and potential equity investment. We are interested in developing more partnerships to facilitate the construction and operation of Powers Energy facilities throughout the U.S. near major metropolitan areas."
Power's facilities will process the waste inside a building to produce a refuse-derived feedstock (RDF) and will recycle metals and glass removed during processing. The RDF will be gasified at low temperature and pressure to produce synthetic gas for conversion to ethanol and electricity. The process is efficient, does not require external energy sources to operate, and recycles over 90% of the entire waste stream with minimal emissions. MSW is a renewable feedstock, is largely biomass, and already has the infrastructure in place to collect and transport it to their facility for processing. Additionally, MSW is the only available feedstock that provides positive revenue at the gate and is produced daily in all areas where ethanol is needed. Fuelgrade ethanol from their facilities will reduce greenhouse gas emissions by 96% when compared to use of gasoline as motor fuel. Powers Energy facilities will be located near communities where waste is generated and will provide substantial benefits to the public.
Powers says that they have developed and proven a thermochemical process, which produces fuel grade ethanol and electricity from any type of organic material.  The company's short-term goal is to begin construction of the Lake County facility in early 2013 and begin operation in January 2015.  There long-term goal is to produce 10% of the 21 billion gallons of advanced ethanol production mandated by the U.S. Energy Independence and Security Act of 2007, by 2022.
Check out the video on Obama's Clean-Energy Directive…