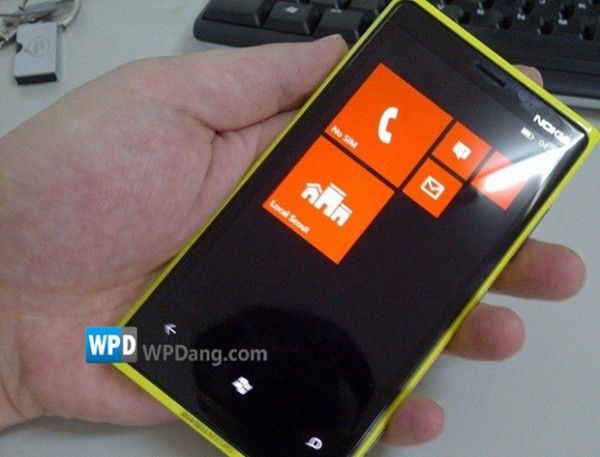 Leaked images of a Nokia smartphone have proven to be authentic.  It looks like it's the company's first Windows 8 device.  Nokia's first Windows Phone 8 smartphone mirror's the company's first Windows Phone 7 smartphone in physical appearance and size, which also happens to look exactly like its first Windows Phone 7.5 smartphone.
Reports indicate the Nokia Lumia phone pictured above, code-named "Nokia Phi," will be the successor to the Lumia 800. The leaked images of the device make it look much closer in size to the Nokia Lumia 900, and the site suggests it might have the same 4.3-inch display as the 900.
A Nokia executive had stated back in January that the company was working on a smartphone at that time with the exact same footprint as the Lumia 900, but with a larger 4.5-inch display.  This device is probably what they were referring to.
Other specifications rumored include a dual-core Qualcomm chipset (the first dual-core processor to hit a Lumia phone), expandable memory, integrated NFC and 4G LTE connectivity.
According to reports, Nokia's first Windows Phone 8 handset will launch during the last week of October.
image courtesy of WPDang.com