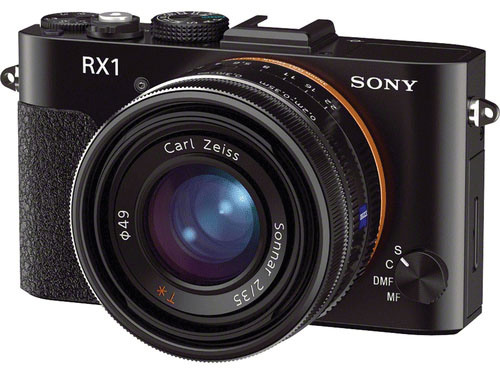 Sony is planning to sell a camera that has both DSLR and mirrorless capabilities: A compact camera called the RX1 with a fixed Carl Zeiss 35mm f/2.0 lens and full-frame sensor for $2799.
A camera with a full-frame image sensor is advantageous over a smaller APS-C or Micro Four Thirds sensor because it lets in more light. Basically, a full-frame camera can be used to shoot pictures in low-light settings without significant noise showing up on them. Most cameras don't have full-frame sensors because they're very expensive and  therefore usually found in high-end cameras.
The RX1 will combine the best features of DSLR and mirrorless by including a selection of dials and buttons, a 3-inch display, a max ISO of 25600, five frames-per-second continuous shooting, and HD video recording into a magnesium body.
Check out the video…
http://youtu.be/B1L-HDGnglY