By John Moore for Digital Innovation Gazette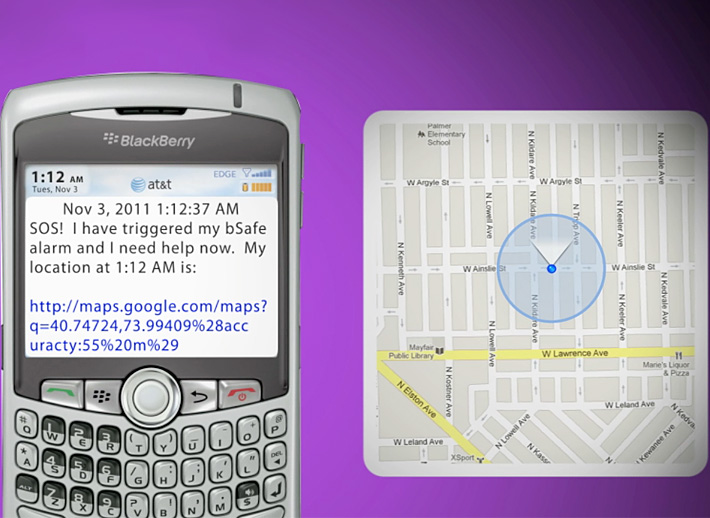 The always-on-hand nature of smartphones makes the platform a natural for personal-safety apps.
That connection wasn't lost on Bipper Communication AS, which launched the MobileKids app three years ago in Norway and Bulgaria. MobileKids includes an SOS feature that notifies parents or guardians in the event of an emergency and provides location data. Parents whose children used MobileKids found they wanted the same feature their kids had. To that end, Bipper rolled out bSafe in 2011. The app's red button activates an alarm, dials 911, sends text messages to a network of pre-selected friends, and provides a link to the user's GPS location and a video recorded via the phone.
MobileKids and bSafe are now both available in the U.S. We recently spoke to Olav Balandin, co-founder and chief operating officer at Bipper, about the development challenges in building a mobile emergency app.
The bSafe app pulls together a number of elements: GPS, video, alerts to emergency services/contact lists, and more. What was the most challenging aspect of developing the app?
Olav Balandin: I will say the hard part is actually the platform behind it. It is integrated with a lot of stuff: the client itself, the apps and mobile phones. It is connected to other solutions, for instance SMS gateways and payment integration with the App Store and with Google and also third-party payment with Visa and Mastercard. There are a lot of elements in terms of making it calculate and do the billing cycles in the correct manner.
The tech guys work a lot with the video part — video-streaming solutions. Combining video from iPhone and Android and BlackBerry and trying to put those together in a mobile view is very hard. We actually had to do a server that changes the video format before we push it out for viewing.
[bSafe] is not like a service where it can go down and it is ok. It is a safety service. This must work.
Are you using some combination of HTLM5 and a framework like PhoneGap to create these apps or are they native? 
O.B.: bSafe is a native app. We looked into using HTML 5… [but our concern was] those apps may not work if the Internet connection is not good. There are also important native features like phone book. Sooner or later we can make all HTML 5 apps, but for now they are native apps.
The task of marketing apps and gaining traction in the various online stores is often as difficult as building the apps in the first place. Did your earlier experience with MobileKids make the marketing job any easier?  
O.B.: Actually, we didn't have [MobileKids] in the App Store. And the two products are so different, it doesn't really matter. So we use a lot of PR and media strategy around it. You need to actually drive your downloads from the outside media. We advertise, but not a lot.
Any plans to expand the app to other platforms such as Windows Phone?
O.B.: This is in our roadmap. We will wait a little bit…for more Windows users and for more bSafe features and then port it over.
John Moore
John Moore has written about business and technology for more than 20 years. Moore's articles have appeared in Baseline, CIO.com, Federal Computer Week, iHealthBeat, and TechTarget. Areas of focus include cloud computing, health information technology, systems integration, and virtualization.