Androidly is the latest wristtwatch smartphone on the block.  Stuffing in communication, entertainment and productivity into a watch, the Androidly is the world's smallest fully featured android device, featuring a customized Android experience that creates a beautiful and functional user experience on the smaller watch screen.
The smart watch allows you to make and receive phone calls from your wrist, snap photos with an always on camera and navigate without taking your hands off the wheel. With the power of Android, all your contacts are available, and you can call them directly with a tap on your wrist using the built-in speakerphone and mic. Or you can connect with a bluetooth headset for voice calls.  You can also connect to the Internet via high-speed WiFi to all your favorite sites and data. Your emails, schedule, contacts and videos are always at your disposal.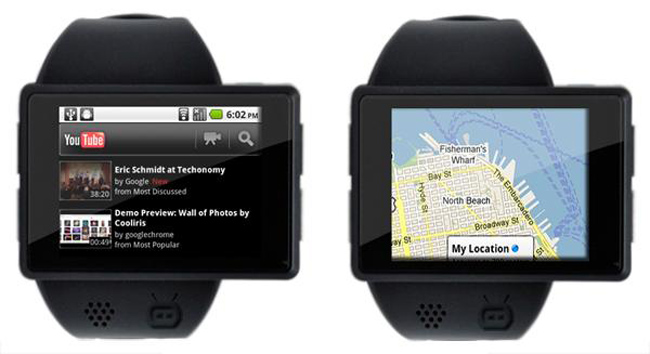 Androidly features a 2 mega pixel camera, 256 MB Ram memory and a 416 MhZ processor, running off of Android 2.2. And there are infinite apps that you can customize on the smart watch like Facebook, Quick Office and more. You can pre-order one in a variety of colors including black, grey or white for around $227, here.
Check out the video…
http://youtu.be/fzyaHJ-nHKE