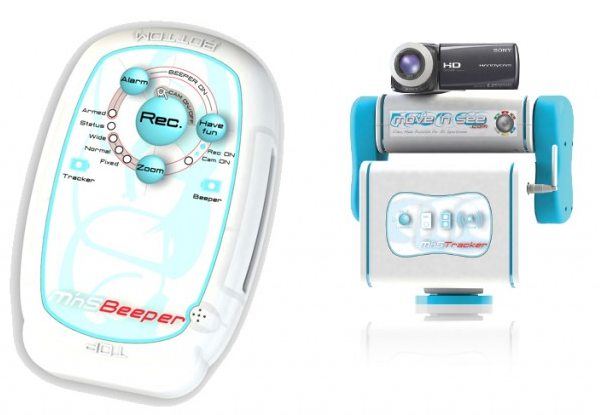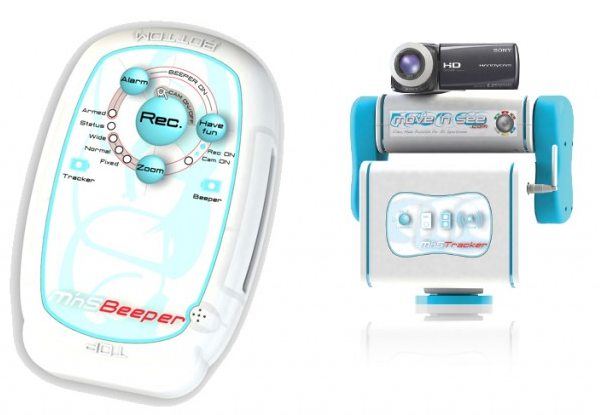 Are you an artist who has to go through the trouble of finding a reluctant family member or friend when it's time to display your skills? Are most folks not quite as enthusiastic about your pursuits as you are – and thus not willing to document the demonstration for you? In that case, Move 'N See has exactly what you are looking for.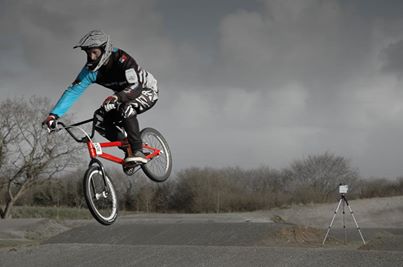 The robotic camera is here to the rescue! The Move 'N See robotic cameraman follows your every move by means of a GPS-enabled remote control that kind of looks like a pager. Featuring automatic pan, tilt and zoom (on the Fullmotion version) the device is quite capable actually. With the remote control you can decide when to record and zoom by way of the pager unit. There is also a "Have Fun" button, but seeing as it is does what it says it will we'll call that a bonus.
The price tag of €1,890 (for the Fullmotion model) without a tripod or camera makes you want to have a security alarm attached. The Move 'N See has that and considering it has a range of half a kilometer, you can be assured when it's not within arm's length.

The €945 Classic version (fixed-tilt) however has a range of 400m and does not include an alarm. Still there is a lock that you can use to secure it to a stationary item. A nice feature is that you can operate several Move 'N See devices because each robot is tied to a particular tracker, eliminating interference.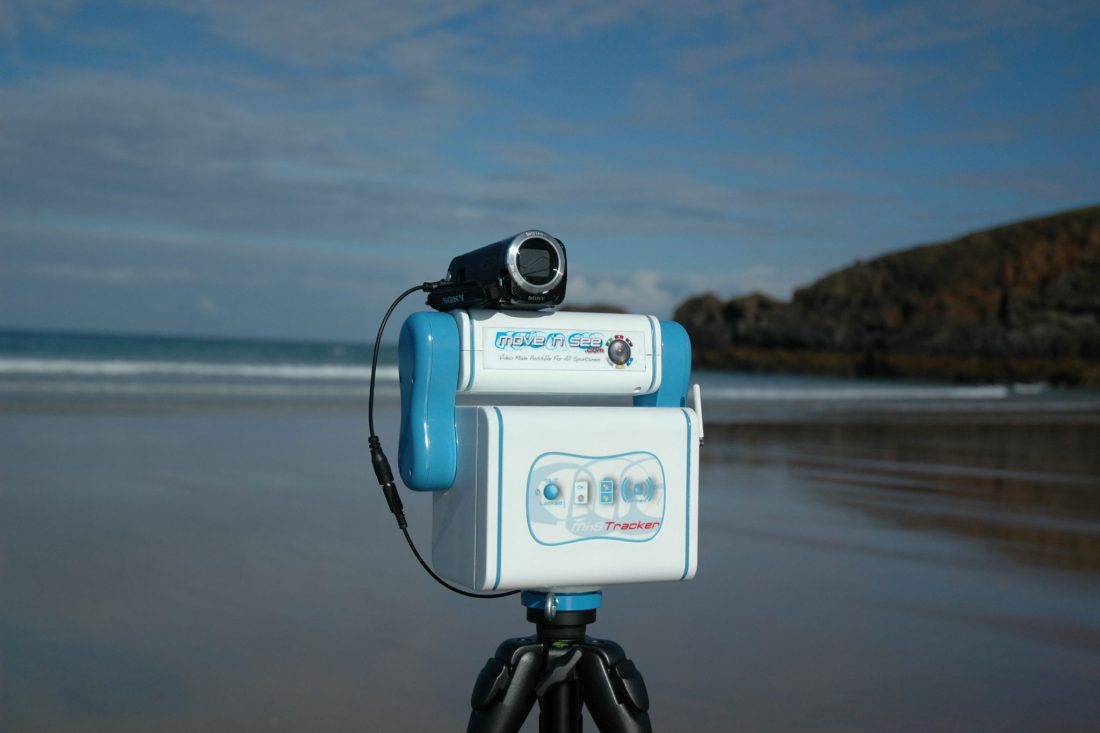 With the videos as proof of it's use (albeit under optimal conditions), this can be a handy means to create self-promotional videos for athletes. While the purchase price is steep, you will get better quality video on practice runs, and can save the videographer for the professional quality performance. The battery lasts for four hours so most folks will have enough time to get the job done and on the record. Its design is compatible with at least a dozen camcorder models from Sony. It also works with other models however the remote start and stop, and zoom functions are not available. Accessories such as bags, covers and complete sets can be found on the Move 'N See website.