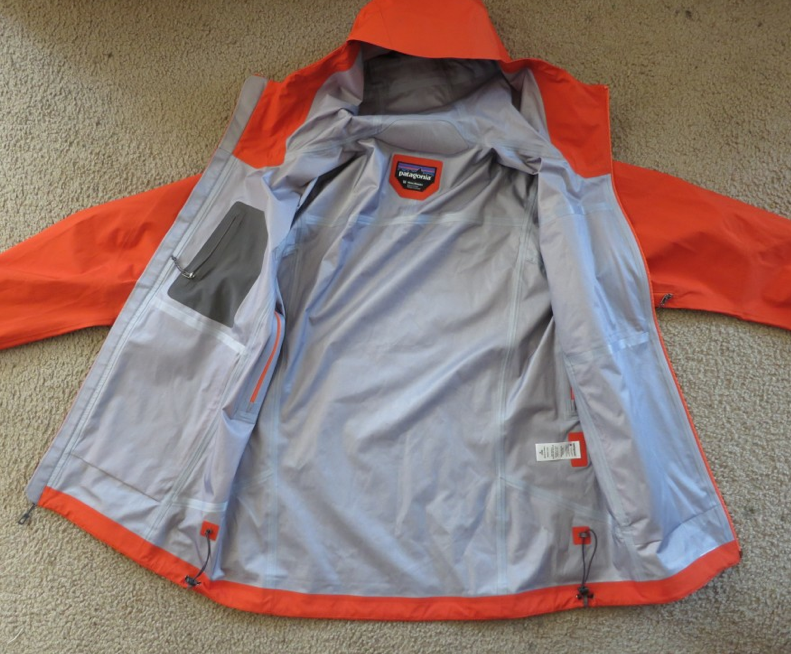 Patagonia makes fine outdoors gear it's safe to say. With the new Patagonia Leashless Jacket as their most recent offering, we wanted to have a look. The first thing you notice about the jacket is that it is made from quality and durable materials as we've come to expect from Patagonia. On the other side, you notice fairly quickly that is is a heavy jacket and some of the spacing is a bit awkward. Let's try it out.
This jacket is made for climbing and hiking with a 3-layer Gore-Tex Active shell. This is your go-to jacket that suited best for day climbing. It has a nicely-fitting comfort for an athletic fit. Still there is something to be desired with this edition. The hand-warmer pockets are covered by the belt and there is only one chest pocket. The PIT ZIPS come off as unnecessary.
For the most part it has become apparent that pit zips are more a drawback due to their weight especially when the jacket is made of a lightweight material. The Leashless is only 13 ounces which is actually quite bulky for a Gore Active jacket. Still, you can get in the powder and remain warm and dry.
Some comparable competitor hardshells weigh less and feature the more durable Gore Pro membrane. The Arcteryx Alpha FL is a better jacket in some respects. For all purpose and climbing the Leashless fits the bill adequately, but lacks in some other areas. As an all-purpose jacket it would make an excellent gift.